Business students? Chew on this: William Wrigley, Jr. turned free stuff… into gold.
It all began in Chicago on April first, 1891. When William launched a company selling household products like baking soda. To give store owners a little incentive to stock it? He offered a gift: For every can of baking soda they bought, he threw in two free packs of chewing gum.
As Wrigley predicted, merchants took the bait. But even he was surprised when the gum sold better than the baking soda. It was all Wrigley needed to see: Just two years later, he was out of the baking soda biz, and churning out the first batches of Juicy Fruit gum.
Now, Wrigley didn't invent chewing gum. But he did invent a practice that probably helped make his gum so popular: Direct marketing. In 1915 the company mailed out 1.5 million free samples. One for every household in every phone book in America.
Americans have gone without Wrigley's most popular flavors just one time since: World War II. When rationing meant the company only had enough good ingredients to supply Juicy Fruit and Doublemint to soldiers. Civilians had to settle for a lower-quality substitute. Wrigley's called it: "Orbit."
Everything worked out in the end, of course. The Nazis were defeated, Juicy Fruit returned to American shelves, and Orbit was retired… before being reborn in the 2000s… as a sugar-free gum.
Today, the gum bubble shows no signs of bursting. The industry cranks out 374 trillion sticks a year. 
The Taste is Gonna Move You When You Pop it in Your Mouth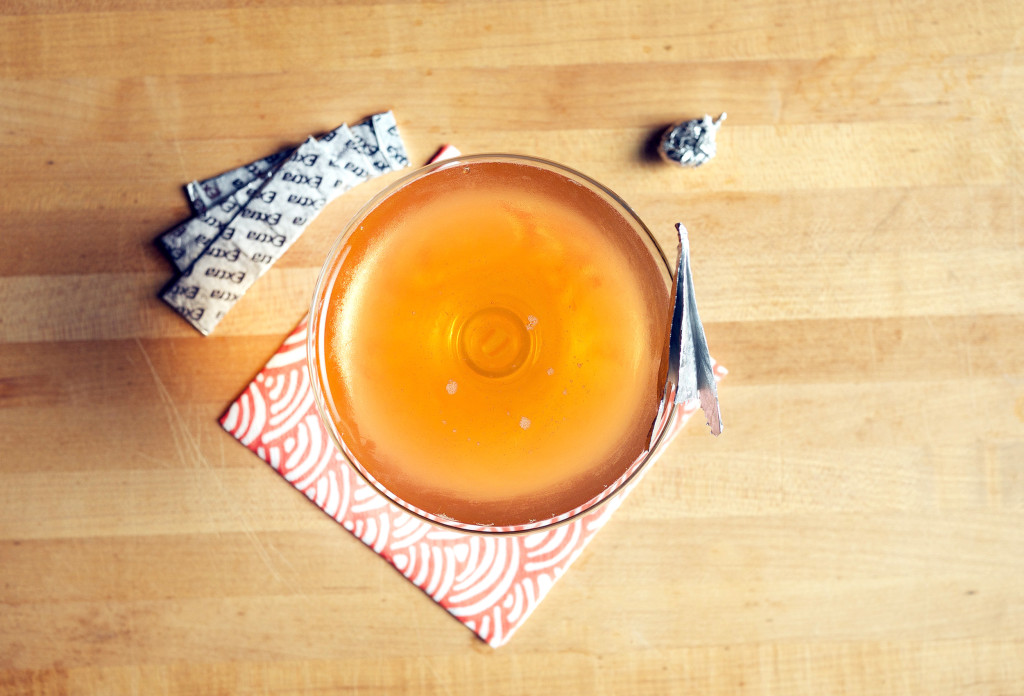 Enjoy this snappy cocktail as crafted by Nandini Khaund, bartender at The Violet Hour, in Chicago, IL.
Ingredients:
3/4 ounce of lime juice
1/2 ounce of canned jackfruit syrup
2 ounces of Pritchard's rum
Instructions:
Combine ingredients in the style of a daiquiri. Shake, strain — either over ice or neat – and "pop in your mouth."