This week: One of our favorite episodes!  Eva Mendes decodes "The Place Beyond the Pines" (which just came out on DVD)  and hieroglyphics… Writer and "SNL" vet Julia Sweeney answers your etiquette questions from the fetal position… New Orleans indie rockers Generationals spin a sweet-and-sour soundtrack… Science writer Mary Roach takes us on a field trip down the alimentary canal… Twitter queen Kelly Oxford tiptoes into David Copperfield's private lair… And Wrigley's Gum inspires a cocktail that won't lose its flavor. Plus, salt mines in the sky, self-hating jokes, and a new Rogue Wave.
---
Michael Benjamin Lerner, the rock musician also known as Telekinesis, beats himself up for a laugh. Telekinesis' new album, Dormarion, is out this week.
---

Jesse Pearson, editor-in-chief of the new culture/lifestyle outlet Apology Magazine, tells about the smells of 2012…and a hot new cologne called "shame."
---

This week in 1891, Chicago entrepreneur William Wrigley began giving away bubble gum. Learn about how he turned this chewy afterthought into a billion-dollar model of marketing...and then blow bubbles in this custom cocktail.
---

Ted Joyner and Grant Widmer, a.k.a. New Orleans indie rock duo Generationals, have been churning out bright, inviting guitar pop for a half-decade. Their latest album is called "Heza." They spin a soundtrack full of breezy tracks, and lyrics that linger.
---

The former SNL star turned solo-performer and author gives out unambiguous etiquette answers on child-rearing and drinking with the boss.
---

When Sarah Sproule realized that much of New York City's sea salt was shipped in from hundreds of miles away, she decided to make her own - locally - on the roof of a building in Midtown Manhattan.
---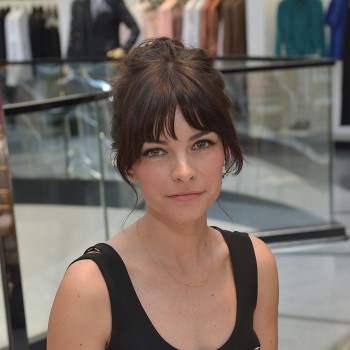 Kelly Oxford's irreverent web commentary -- about everything from young motherhood to Madonna -- has earned her 500,000 Twitter followers, and a growing stack of Hollywood deals. This week, her new collection of offbeat personal essays, entitled Everything is Perfect When You're a Liar hits shelves. Here's one that's pure magic.
---

---

Eva Mendes' newest film, The Place Beyond the Pines, is dark and ambitious; it follows a beleaguered stunt man (Ryan Gosling) and the people (like Eva's character) who have to live in the wake of his violence. She tells Rico about the project, her particularly hard-to-describe condition, and how to read like an Egyptian.
---

One For The Road: Rogue Wave, "College"
---
---