Folks, we're marking the historic end of an era. For years, our friend Michelle Philippe has been our show's "voice of history," telling you about all these wonderful tales from the past we dig up. But alas, she's leaving public radio to pursue her writing and acting career. Big win for the arts, big loss for us. And we wanted to have her on for a final goodbye.
Brendan and Rico chatted with Michelle about working on the segment all these years and she shared that her favorite history tale was the story of "Wrong Way" Corrigan. In the audio above, you can hear her tell the tale during our live show in June 2014.
"I've enjoyed saying things into your ears, all these years," Michelle told Brendan and Rico, "And I gotta say, it's been a lot of fun — you guys have been a lot of fun."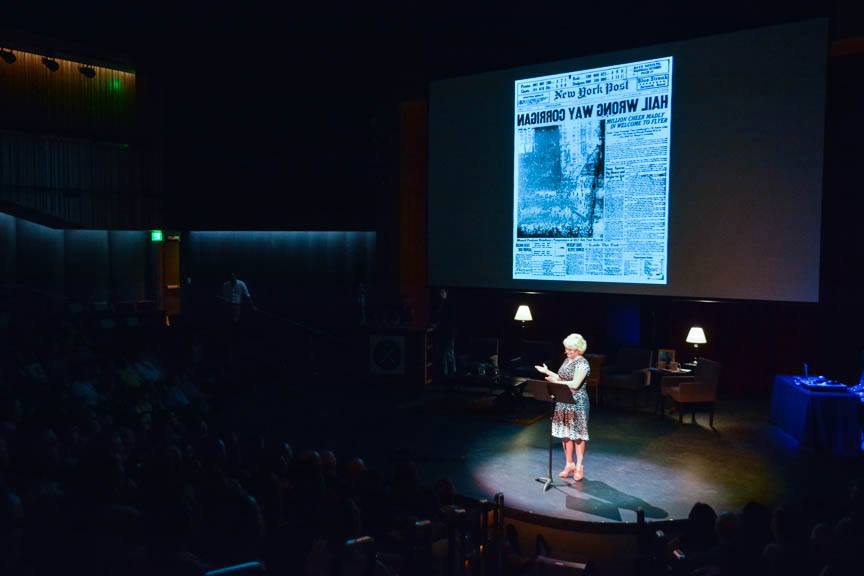 The Michelle (aka The Sunshine in a Glass)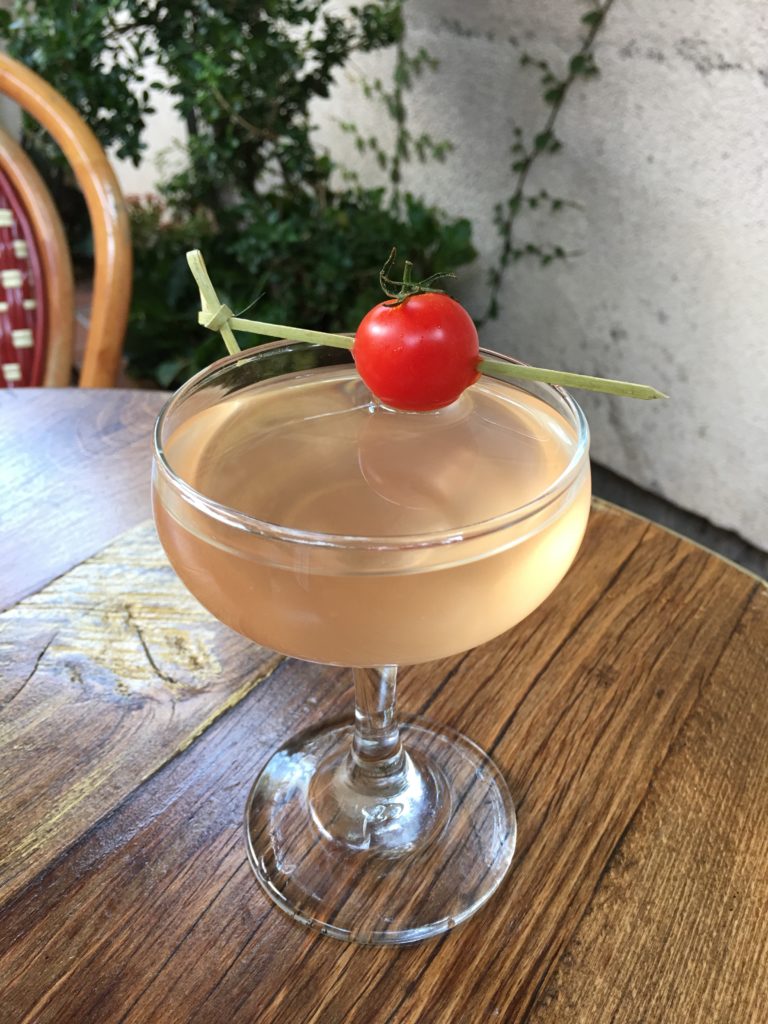 Mixed by Cari Hah, bar manager Big Bar at Alcove in Los Feliz, Los Angeles.
Ingredients:
2 oz Belvedere Unfiltered Vodka
1/2 oz Gancia Dry Vermouth
1/2 oz Lustau Fino Sherry
2 drops of Dirty Sue olive bitters
Instructions:
Pour liquor in correct measurements into a mixing glass. Take tomato water ice cubes and stir until 20 percent dilution. Garnish with a cherry tomato.
To make tomato water cubes, blend tomatoes and strain through a coffee filter to get just the tomato water, freeze in an ice cube tray.