This week we released our special All-Book episode! And while it's filled with amazing interviews with writers and poets like Marlon James, Sebastian Junger, Elizabeth Gilbert, and Billy Collins, it also features the voices of listeners and avid bookworms!
While preparing the episode, we asked people to tell us which literary characters they'd love to invite over for their dinner parties and  received an overwhelming response ranging from figures in literary classics, to popular heroes from modern novels, and even characters that people made up themselves!
In the audio above, you'll hear picks by people who want to toast butterbeer with Dumbledore, sing songs with Shug Avery, and have Matilda over to use her telekinesis powers to help out with the dishes. Below you'll read a few passionate written responses we received from book fans across the nation.
(Do you know which character you'd love to invite over to dinner? Click here to submit your pick and we might just feature you in an upcoming newsletter! Be sure to subscribe here.)
Atticus Finch from "To Kill A Mockingbird" and "Go Set A Watchman"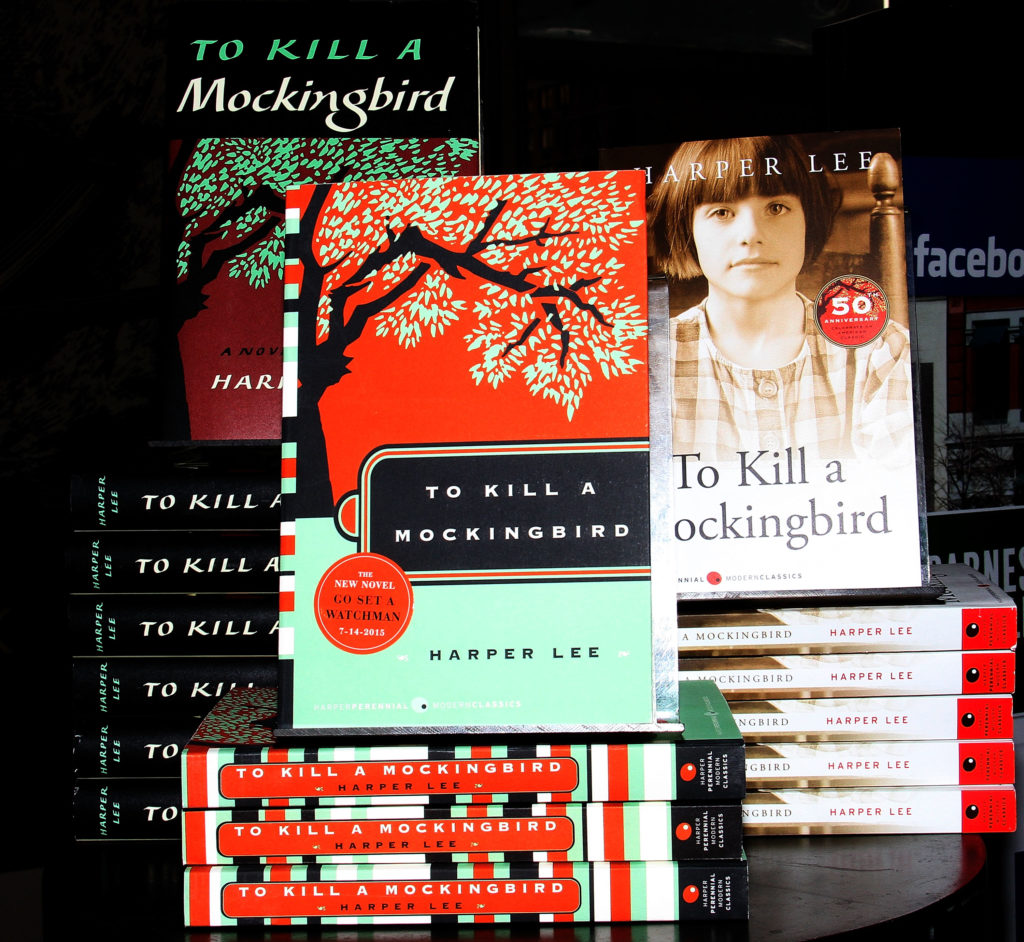 Why would you invite this character? 
"I'd like to tell [Atticus] what a profound effect he had on me, that he helped shape the person I am, that I admire him for his bravery without bravado, his quiet wisdom, his parenting skills. And I like to hear his take on the state of racial affairs in the U.S. today. And, if he actually looks like Gregory Peck, I'd just like to look at him!"
– Dianne in Lansing, Michigan
"For the same reason that Cher said she wanted to meet Hillary Clinton: she wanted to see this person who could stand up so well to 30 years of right-wing bashing. I would love to hear from a gentle, brilliant man as to how he stayed so level-headed and composed in the face of deep-seated illiteracy and racism in the South!"
– Molly in O'Fallon, Missouri
Augie March from "The Adventures of Augie March"
"It's been a while, but I recall this novel reassuring me that love was the most important thing in life at a time I was afraid my life wasn't distinguished by much else besides drama and chaos. Also, Augie tells someone that the most important thing in life is survival, which really spoke to me as friends died and I felt overwhelmed. Most importantly for a dinner party, Augie is really, really funny."
– Molly in Chicago, Illinois
James "Hobie" Hobart from "The Gold Finch"
"It's so easy to get lost in the mad adventures of Theo Decker and his super-bad-boy buddy, Boris, that you miss the humanity and strength of Hobie, the elderly antiques dealer who takes Theo in. Hobie is kind, obsessive, and just a wee bit of a snob. And Hobie is faithful to those who come into his life, whether clients, kin, or friends. When Theo betrays Hobie in the worst possible way — by sabotaging his business, his reputation, Hobie still keeps Theo in his heart. How many of us could do that? This is someone I want to get to know."
– Eileen in Carrborro, North Carolina
Tyrion Lannister from "Game of Thrones" & Jamie Fraser from "Outlander"
"It seems that many dinner party needs someone with a quick wit and an ability to put an offensive individual in his or her 'place.' This would be Tyrion. Jamie would also be good at this, but I also think he would be great at changing the subject once the awkward silence set in from Tyrion's interjection."
– Kelly in Round Rock, Texas
Jay Gatsby from "The Great Gatsby"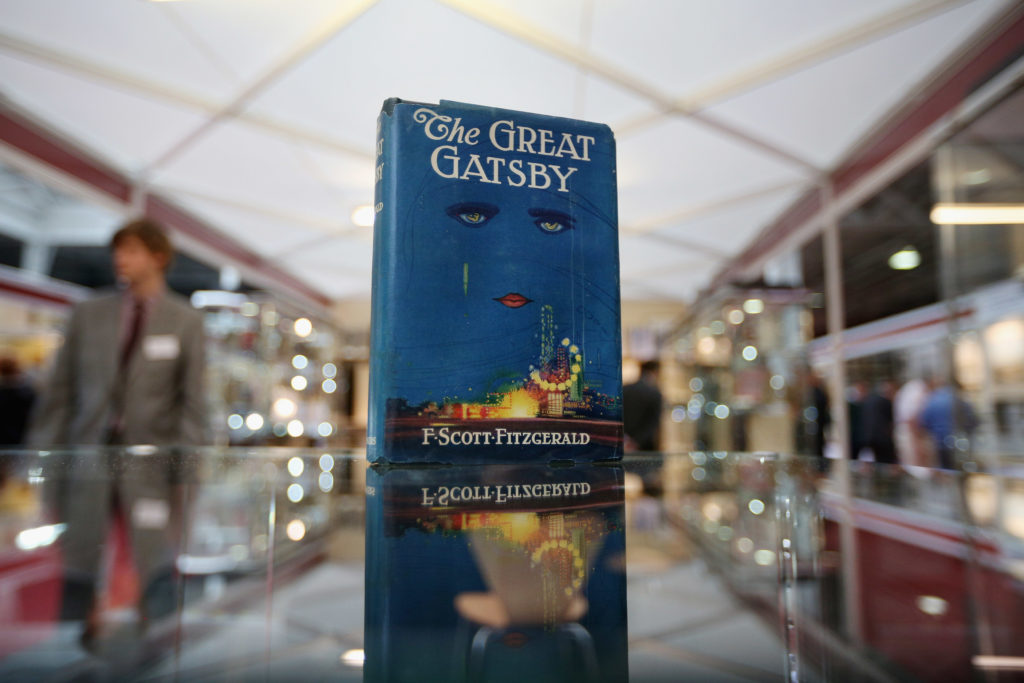 "Jay Gatsby had an instinctive ability for enlivening any party, a trait he probably picked up from his real life creator, F. Scott Fitzgerald, whose party presence was famous (or infamous?) in New York during the Jazz Age. In fact, this character has even been known to leap from the pages of his novel into real life at the Fitzgerald [Museum] in Montgomery, Alabama, where the Fitzgerald Gala has been known to include exotic animals (brought in from the zoo just for the party), dramatic confrontations between Jay, Daisy, and Tom Buchanan (courtesy of actors from the local theater), and even a real life marriage proposal. Anything can happen at a party attended by Jay Gatsby!"
– Patrick in Wetumpka, Alabama
Dorothea Brooke from "Middlemarch"
"Dorothea Brooke survives a difficult marriage to Rev. Edward Casaubon, a much older man who is very rigid and much less open-minded and intelligent than she is. Dorothea over-estimated his wisdom before they married. After his death, she marries Will Ladislaw, who resembles Dorothea in intellectual curiosity and flexibility. Ladislaw treats her with much more respect than Casaubon. I would like to discuss with Dorothea what she has learned from her suffering about being a modern woman. I have been active in the Women's Movement in the United States since the 1970s, and I would like to speak to an early feminist like Dorothea."
– Janet in Portage, Michigan
Hermione Granger from "Harry Potter"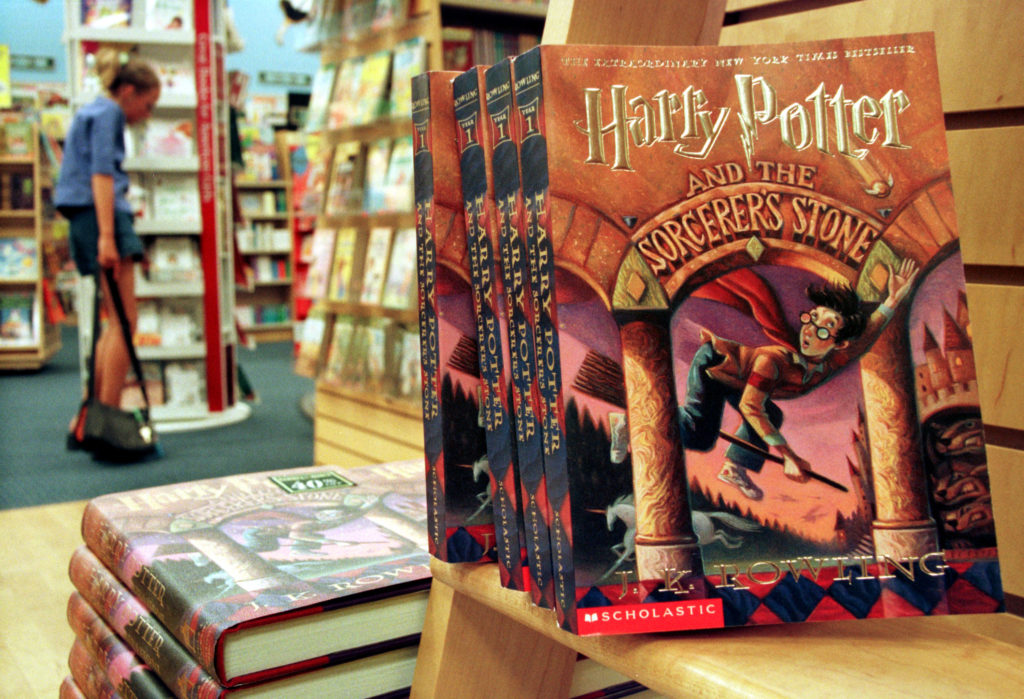 "I would invite Hermione to dinner because she's smart, talented, and the true star of the Harry Potter series. I would love to talk about her interests, her passions, her studies, her life experiences before she knew she was a witch and afterwards… just pick her brain about everything!"
– James from Hershey, Pennsylvania
Hester Prynne from "The Scarlet Letter"
"I would hope Hester could help me find equilibrium in a world of hypocrisy and ignorance. She found grace in a society of mean-spirited, if not evil, sanctimonious frauds. My society, America, is like hers, but louder and more in your face, especially in an election year. She found a way to inner peace in an environment like this; if she could help me do the same I could quit looking for property in Canada."
– Renee in Wheeling, Illinois
Gandalf from "The Lord of the Rings"
"Even from the beginning, with a twinkle in his eye, Gandalf would be the perfect party guest. His range of stories, often punctuated with just a bit of magic, would keep me spellbound (and my guests as well) for hours. He would, I'm sure, also be able to discuss the current political landscape (I'd loooove to get his take there), as well as any other world events. Also, whatever we chose to touch upon, I know it would be tinged with both kindness and sadness, for even as one who is a wizard and far seer, he understands what its is to be truly human. Sounds like a night of deep and merry conversation. I hope the weather would cooperate, for it would be best held outdoors, so our conversation could continue as the stars slowly revealed themselves."
– Chris in Lafayette, Colorado
Behemoth from "The Master and the Margarita"
"It's a cat that can play cards, drink vodka, and shoot pistols! It's the perfect icebreaker. And if you or your guests' feet get cold, there's nothing like a fat cat in winter."
– Robyn in Honolulu, Hawaii
Lestat de Lioncourt from "The Vampire Chronicles" novels
"First of all, he sounds swoon worthy. Who wouldn't want a handsome dinner companion, and stylish to boot? He's mysterious, has lived an extremely interesting and provocative life, travels to lands far and away, yet maintains a home in New Orleans. Of course, I'd question him about his 'night life' and his what-could've-beens. Plus, he has impeccable manners."
– Elda in Los Angeles, California
Becky Bloomwood from "Confessions of a Shopaholic"
"Becky is one of the liveliest, most original characters I've had the pleasure of reading. She is always getting herself into incredible pickles (usually by… how shall I put this… stretching the truth), but she always comes up with clever ways to end up on top. She'd be the wild card guest at a dinner party — sure to add humor to the evening, even if you'd need to take her stories with a grain of salt."
– Gwen in Denver, Colorado
Mr. Emerson from "A Room With a View"
"We host a bi-monthly supper club and I'd imagine Mr. Emerson would infuse our already lively discussions of politics, religions, and economics with his kind push-back and thoughtful insights. I hope he would push our thinking and help us see things in a new light, always remembering the 'yes!' behind the eternal why."
– Annie in Aurora, Colorado