Eddie Redmayne reveals his egg-y fears … Issa Rae gives tips for shutting down awkward asks … Why not leaving a tip might be the nicest thing you can do for a waiter … Swedish star Seinabo Sey warms us up … A documentarian tells us why audiences love true-crime stories … We get some insight into the cockroach psyche … New music to know from Unknown Mortal Orchestra … And the Posts stop by to remind you to do something a little nice for Valentine's Day this year.
---

Issa Rae shares a joke which combines art, culture, and food, so obviously we approve.
---

A new study suggests that even cockroaches come in introverted and extroverted varieties. Some are more shy, others are bold explorers. We kind of hate them all, either way.
---

in 1957, the Wham-O Toy Company bought the rights to an invention which would become its most famous product, the Frisbee. You might say the invention was easy as pie. Or a piece of cake. Or both, really.
---

The Swedish soul phenomenon spins a party playlist that'll melt all the ice off your house.
---

Eddie Redmayne's star turn as physicist Stephen Hawking in "The Theory of Everything" has changed, well, everything, for the English actor. He won a 'Best Actor' Golden Globe award for the performance, and now he is up for an Oscar.
---

Now in its second season, the award-winning "The Misadventures of Awkward Black Girl" is a web video series created by and starring Issa Rae, which has been viewed over twenty million times by adoring fans who identify with her quirky everygirl character's attempts to navigate love, work, and life. Ms. Rae's sensibility has now taken the form of a book of the same name, from which she reads us a passage.
---

When Gabriel Frem opened his California restaurant Brand 158, he decided to try something unusual. He disallowed tipping at the establishment, in favor of higher hourly wages for employees. Since then, more restaurants have popped up around the country trying similar no-tipping experiments, making it a good moment to check in on how diners and workers are adapting to the practice.
---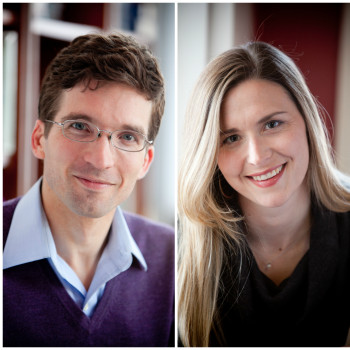 Just in time for Valentine's Day, we invite back our etiquette loves, Lizzie Post and Daniel Post Senning. They remind us that, in ethics and etiquette, it is not enough to not look bad, the goal is to actually be good (even if it might be easier said than done).
---

Best known for his film "Capturing the Friedmans," Andrew Jarecki's new documentary mini-series for HBO, "The Jinx: The Life and Deaths of Robert Durst," examines an unusual real estate scion who, while never convicted of any crime, remains a suspect in multiple unsolved deaths.
---

The Oregon-slash-New Zealand based band Unknown Mortal Orchestra are set to release their third album in late May of this year, right in the midst of an extended world tour. The record will be called "Multi-Love," and the title single hit the blogs this week, offering a taste of the psych-tinged indie rock to come.
---