This week: Actor-writer-director Mark Duplass on brotherly love – without eye-contact … A spicy, south-of-the-border drink trend … Filmmaker J.C. Chandor makes art inspired by tragedy … FM radio is invented, and we're pretty grateful … An ex-Aerosmith roadie/sailor/journalist settles down on an unlikely farm … Aussie rockers Twerps turn up the volume … Latin lessons from Panda Bear … The West Virginia town without modern technology (because of modern technology) … And a mammoth of a story from author Thomas Pierce.
---

Author Thomas Pierce tells an insightful joke about the consequences of an out-of-date eyeglass prescription. He joins us this week to discuss his new short story collection, "Hall of Small Mammals."
---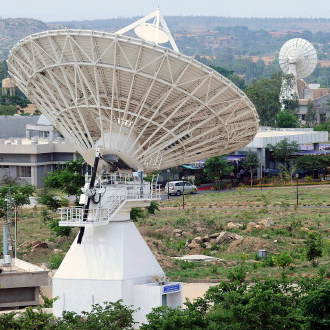 Green Bank, WV falls within a government-mandated "radio quiet zone" due to the nearby radio telescopes. That means residents cannot have wi-fi, cell phones, or many other modern devices.
---
If you listen to this show on the radio, you have Edwin Armstrong to thank for it. He was commissioned by RCA to combat radio static on the AM band, but his solution -- FM transmitting -- wasn't quite what the corporation had in mind.
---

Melbourne, Australia-based band Twerps have been making warm, retro-inspired power pop since 2008. Their new album, "Range Anxiety," is currently available for pre-order ahead of its January 27th release, and they will be touring the US starting in March.
---

Filmmaker J.C. Chandor was Oscar-nominated for his very first film, "Margin Call." Next came the lauded "All is Lost," and, now, "A Most Violent Year," the gritty tale of an up-by-his-bootstraps immigrant trying to do business ethically, while surrounded by the corruption and violence of 1980s New York City.
---

South Carolina native Thomas Pierce's debut collection of surreal short stories, all set in the South, is called "Hall of Small Mammals." The book has been praised as "delightfully strange," and that perfectly describes the excerpt he shares with us here, about an a medium-sized creature.
---

Bloody Marys are so 2014. According to trend forecasters, micheladas -- a Mexican-derived drink of lager mixed with some combination of savory sauces and spices -- are set to be the hippest thing to sip in 2015.
---

Actor-writer-director Mark Duplass has made a name for himself with a litany of credits in television and film. He happens to share that name with his brother Jay, with whom he collaborates on many projects, including their newest, "Togetherness," for HBO.
---

Author Antonia Murphy is an award-winning journalist from San Francisco who landed in New Zealand, where she and her husband set up a 12-acre farm homestead. Her new memoir tells her personal stories of growing farm and family on foreign soil.
---

Next week, Animal Collective member Noah Lennox, aka Panda Bear, releases his fifth solo album, "Panda Bear Meets the Grim Reaper." We take a listen to the second single off the years-in-the-making record, "Boys Latin."
---
All the music from episode 287
---