If you listen to this show on a radio, you have Edwin Armstrong to thank for it.
Armstrong was an audio engineering genius. Among his inventions: a super-sensitive receiver which is probably part of the radio you use right now. By age 33, he was a millionaire. So it made sense when, in the 1920s, the head of RCA suggested Armstrong tackle radio's biggest problem: static.
Back then, there was only AM radio. And AM broadcasts were – and still are – full of noisy static. RCA hoped Armstrong could come up with some kind of device that could make AM broadcasts sound better. Instead, he came up with a whole different way to broadcast.
It was called "frequency modulation." By varying the frequency of a radio wave, he virtually eliminated static. In fact, it was some of the highest-fidelity audio anyone had ever heard. In winter of 1933, Armstrong patented his process for "FM" radio.
RCA… wasn't interested. They were about to launch the next big thing, TV.  And, anyway, FM threatened to render their AM empire obsolete. So they worked to keep FM from catching on.  And when it did anyway, they wouldn't pay royalties on the technology.  After a decade of fighting them and others in court, Armstrong finally wrote his wife a note… and jumped out of his apartment window.
Armstrong's widow kept fighting his lawsuits — and eventually won millions.
Today, an FM tower he built still stands in New Jersey. After 9/11, when TV and radio stations lost their antennas atop the World Trade Center, some used Armstrong's tower to broadcast.
The Clear Wireless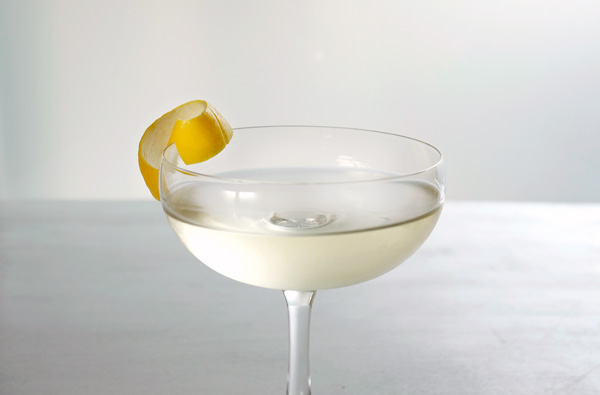 Zapped together by Ben Schwartz, bartender and manager at Little Branch in Manhattan.
2 oz Pisco white grape brandy
1 oz white vermouth
1 dash orange bitters
twist of lemon
Assemble ingredients in a mixing glass with ice and stir. Strain into a coupe glass – crystal clear, of course. Garnish with the lemon twist or, if you prefer, an antenna stirrer.