This Week: Jeremy Renner does the American Hustle… Nancy Sinatra on headphones and hair-poufs … Former Poet Laureate Billy Collins asks you to clean your room …Nick Lowe's Eccentric Xmas Soundtrack … An inimitable, unpronounceable writer you've got to read… Italian food that might remind you of sushi … The precise moment when cringes become cackles … Television that really is bad for you … And hugs and kisses from Queen Bey.
---

Parquet Courts' singer and guitar player Austin Brown aims for laughs with a one-liner.
---

Richard Lawson, now a columnist for Vanity Fair, tells us how to tell how soon is too soon, thanks to a recent Twitter-based study.
---

So many Japanese children were glued to Pokémon when a new episode was broadcast this week in 1997 that an oddity in the animation simultaneously made viewers across the country ill. Learn about this airwave error and then turn the TV off to enjoy a custom cocktail.
---

Nick Lowe's newest album is "Quality Street: A Seasonal Selection For All The Family." It is a Christmas album designed to avoid the hokey, Perry Como style of seasonal music. We asked him to give us a holiday party soundtrack of other Christmas songs you're probably not sick of yet.
---

Actor Jeremy Renner stars in "American Hustle" as a New Jersey politician who walks the line of clean and corrupt, and does so in wide-tie, puffy-hair, 1970s style.
---

Book critic Liesl Schillinger reads a darkly comic excerpt from a newly-published short story collection by early-20th century Russian author Sigizmund Krzhizhanovsky.
---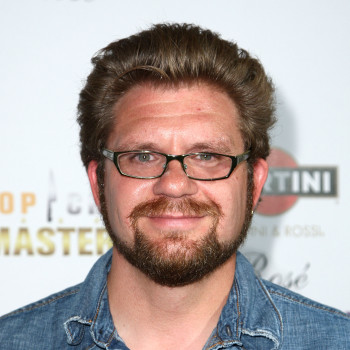 On Christmas Eve, Chef Michael Cimarusti channels memories of his Italian grandmother through the kitchen of his fine-dining restaurant Providence to create his take on the feast of seven fishes. He keeps tradition, but modernizes some dishes, with an eye to sustainable practices.
---

Sixties pop icon Nancy Sinatra advises on flattering make-overs, flattering musicians' egos, and the "Frank Story" she doesn't really want to hear.
---

Billy Collins is a former two-term Poet Laureate of the United States and about as acclaimed as a contemporary poet can be. He reads from his new book and reminds us of the importance of taking a walk in the park.
---

Beyoncé's new album, released by surprise last week, is experimental, boundary-nudging pop distinguished by her most mature songwriting to date - candidly personal yet politically charged. In a year rich in statement-making releases, the record immediately inserted itself on many critics' best-of lists and has become an essential pop culture touchstone.
---