This week: Daniel Radcliffe wears a mask that's not for a role … Metallica drummer Lars Ulrich tells your roommate to turn that racket down … Elizabeth Gilbert (Eat, Pray, Love) sets the planets spinning … Cartoonist Jeff Smith lists favorite strips … Visiting the Candyland of vegetables … There is danger and allure at "The Summit" … A famously bad sitcom is still famous … And art students build the next Robocop …
---

---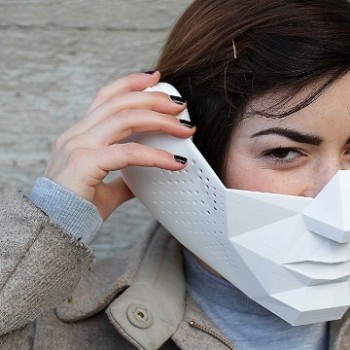 Wearable technology to enhance the senses - and make humans look like creepy robots - developed at the Royal College of Art.
---

Pop culture went pretty... far out in the 1960s. One sitcom, "My Mother the Car" was so absurd - and absurdly bad - that it lived on (in infamy) for far longer than its 30 episodes.
---

The creator of "Bone" and editor of "Best American Comics 2013" goes beyond the newspaper strip to select some of the most interesting new comics being created.
---

The actor who played Harry Potter has moved on - this month to a television miniseries set in early 20th century Russia - but his fans just can't seem to get over his "distinctive eyes."
---

Elizabeth Gilbert, the woman who launched a thousand book clubs with her 2006 best-seller "Eat, Pray, Love," is back with a new novel, "The Signature of All Things," set in the world of nineteenth century elites.
---

Seattle's Beacon Food Forest is a community garden on a large scale, where volunteers staff the farm and the public is free to come and pick whatever they need.
---

Metallica drummer Lars Ulrich is not known for being quiet - but that doesn't mean he isn't polite.
---

For every four people who have reached the summit of K2, one has died in the attempt. Eleven climbers died on a single day in 2008. A new documentary explores the beauty, danger, and obsession of The Savage Mountain.
---
Heard something you liked? Here's all of the music in this week's show.
---