It all starts with a guy named Henry Beresford. A well-educated, super-rich… jerk.
At age 17, Henry had inherited a ton of money. And an honorary title: the Marquess of Waterford. Which did not make him behave honorably.
After graduating from posh Eton prep school? He embarked on a career of fighting, breaking stuff… and drinking. They called him "The Mad Marquis."
One night in 1837, he lived up to the nickname. He and a crowd of pals had just stumbled out of a night at the racetrack, when they came to a gate at the edge of the town of Melton Mowbray. To pass through, they'd have to pay a toll. Instead, Henry and company gleefully trapped the gentleman in his booth by nailing it shut. Then, they produced a bucket of paint and painted the gatered. And then they marauded through town, painting more stuff, including doors, windows, a building called The Swan Porch, and — legend has it — the constables who showed up to arrest them.
The next day, Henry and his pals were fined £100 each for the damage. But it was a small price to pay for immortality. Their civic disturbance gave birth to a phrase we still use today to describe drunken debauchery: "painting the town red."
Now, some doubt whether this rampage was the true origin of that term. For one thing, "paint the town red" doesn't appear in print until 50 years after Henry's little riot. But don't tell that to the people of Melton Mowbray! A sign in their market square proudly commemorates Henry's little riot. And they say when The Swan Porch underwent renovations? It revealed splashes of red paint.
The Flanders Mare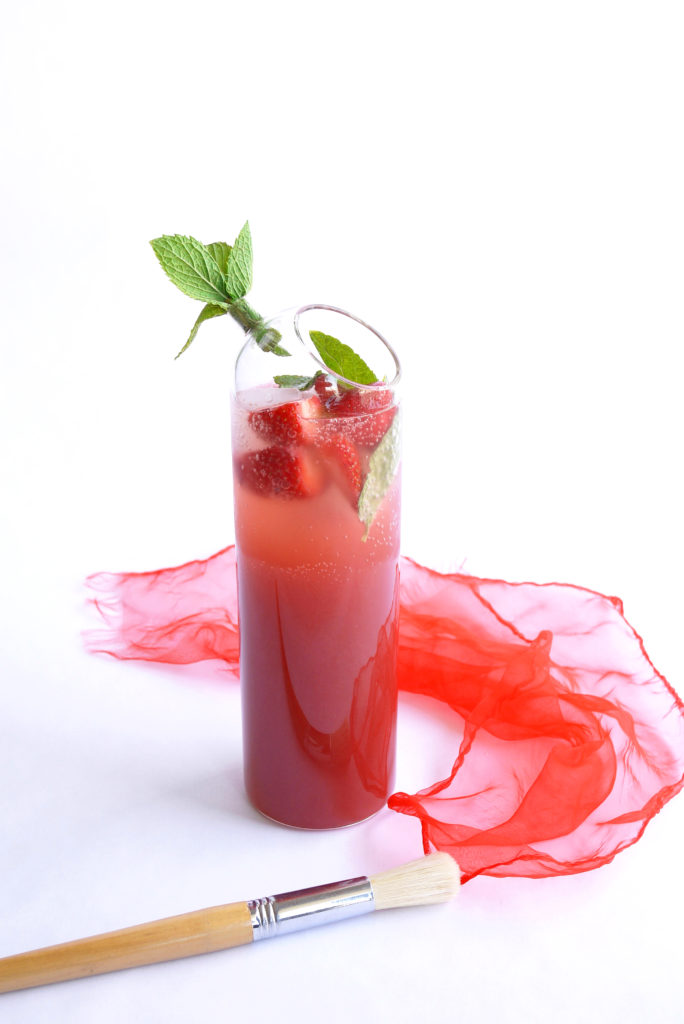 Mixed up by Paul Flight, bartender The Anne of Cleves Pub & Restaurant in Melton Mowbray, England. The cocktail is named after an unfortunate nickname King Henry VIII's came up with after seeing his fourth wife, Anne of Cleves, in the flesh for the first time.
Ingredients:
3 shots of strawberry vodka
4 shots of cranberry juice
1 shot of grenadine
2 shots of Campari
Fresh strawberry
A few sprigs of mint
Ginger ale
Instructions:
In a four pint pitcher with ice, combine vodka, cranberry juice, Campari and grenadine. Top off with a splash of ginger ale and garnish with a few springs of mint and few pieces of strawberries. The scarlet-colored drink is meant to be shared with a group of friends for your very own own legendary night of drunken depravity… minus the vandalism, of course.