Critically-acclaimed director Kelly Reichardt chats about her new film "Certain Women"… The hilarious Kevin Hart brings his kids to work… Grammy-winner and newly-minted "Prairie Home Companion" host Chris Thile spins us a soundtrack… Comedian Kyle Kinane unwinds with some conspiracy theories… Etiquette experts the Posts help us deal with unskilled Uber drivers…  Plus: Growing food amidst LA's continuing drought, a donut delivery man in disguise, we paint the town red with an unruly cocktail, and more!
---

Just in time for a rambunctious Halloween weekend, find out about the night so rowdy, it changed the way we describe rowdy nights. Then wash it down with a strong cocktail that'll paint your tongue red.
---

Kyle Kinane has earned a following with gravel-voiced, self-deprecating stories, often about what he ate or drank-- or wished he didn't. He's appeared on Netflix in Judd Apatow's series "Love," and you can also hear him on Comedy Central, where he's their voice-over announcer. His new special premieres on that channel on Oct. 15. It's called "Loose In Chicago." This week, he teaches us how we can find serenity in grocery store aisles, conspiracy theorists, and more.
---

Director Kelly Reichardt's minimalist indie films like "Meek's Cutoff" have won loads of critical acclaim and a devout following. Most are shot in the Northwest, and focus on characters on the fringes of society. Her new movie "Certain Women" is no exception. She talks with Brendan about how a performance can change the tone of a scene from the page to the screen, why she's drawn to the picturesque Northwest, and more.
---

Horticulturalist Leigh Adams teaches Rico how Crescent Farm utilizes simple and natural techniques to grow a vast variety of food despite the drought in Southern California.
---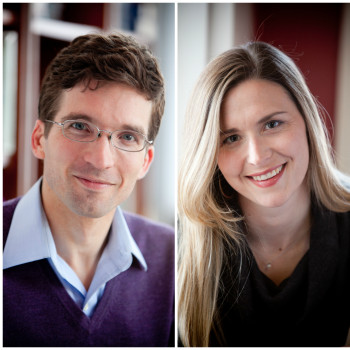 Often we ask totally unqualified celebrities to answer etiquette questions, but this time around, we've called in etiquette reinforcements. Lizzie Post and Daniel Post Senning are the great-great-grandkids of Emily Post and our all-around protectors of politeness. They are co-authors of "Emily Post's Etiquette: The 18th Edition." You can also catch them hosting the podcast "Awesome Etiquette." We mined their expertise to help our listeners with the back-seat Uber driver quandaries, proposal problems, and more.
---

Actor and comedian Kevin Hart has had scene-stealing small roles in big films like "The 40-Year-Old Virgin" and "Little Fockers." And he had a big role in the big film "Think Like a Man." But he's best known for his stand-up comedy. This week "Let Me Explain" -- a movie about his recent comedy tour -- hits theaters. It was filmed mainly during a sold-out show at Madison Square Garden. Brendan chats with Kevin about his penchant for leather, his international fame, and his recent growth spurt.
---

On October 15th, Chris Thile steps on-stage as the new, permanent host of public radio's venerable variety show, "A Prairie Home Companion," with the blessing of mentor Garrison Keillor. Chris cut his teeth playing mandolin for bluegrass bands Nickel Creek and The Punch Brothers, with which he won four Grammys. But he's a musical omnivore and -- according to the MacArthur foundation-- a musical genius. Get an eclectic playlist of tunes that Chris considers required listening at your next dinner party.
---