Near the end of World War II, the Raytheon company designed high-tech military gear — and cooking devices.
The latter was kind of an accident. See, in 1945, A Raytheon engineer named Percy Spencer was trying to improve radar using what was called a magnetron.
One night, while working with the thing, he reached in his pocket for a candy bar and discovered it had melted. Intrigued, he scattered popcorn seeds in front of the magnetron. A minute later, they popped. Percy had discovered microwaves from the magnetron cooked food crazy fast.
Later that year, Raytheon patented the first industrial microwave oven. They called it the Radar Range. Early ranges didn't sell. Maybe because they were the size of refrigerators and cost as much as the average American salary.
It wasn't until October 1955 that rival company Tappan sold the first home model. And it was another twenty years before every home had to have a microwave.
But while today's microwaves are smaller and more convenient, they are also puny compared to Raytheon's originial, military-grade prototype. Pumping our 3,000 watts of power, it could cook a well-done steak in 50 seconds.
Spencer's Sour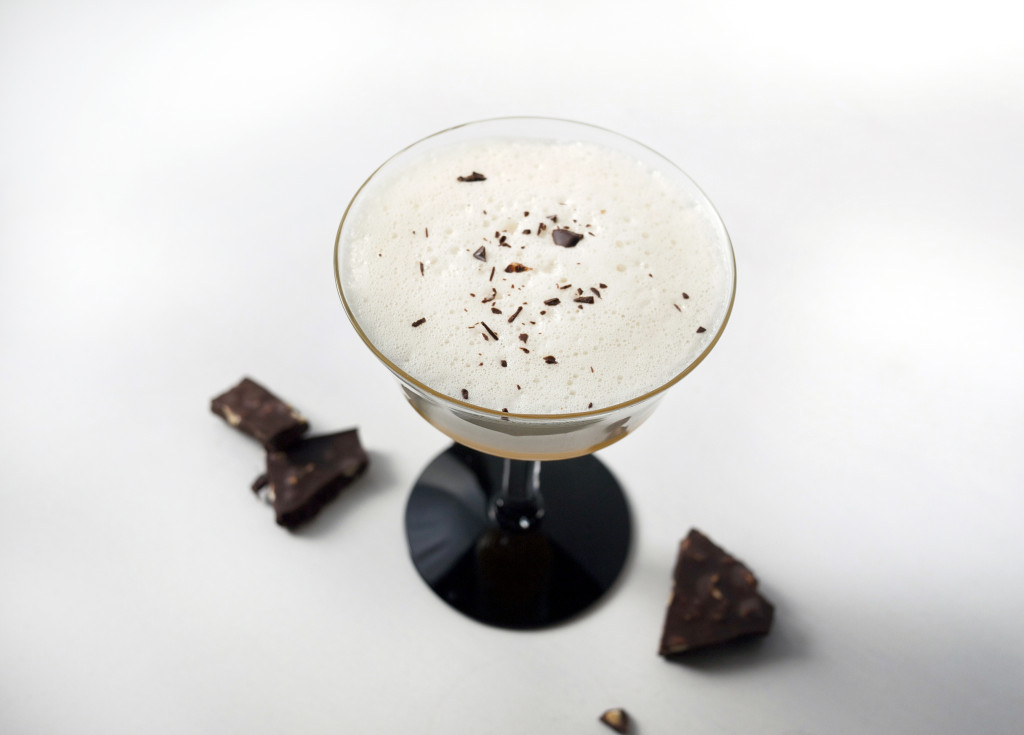 Cooked up by Bob McCoy, bar manager at Island Creek Oyster Bar in Boston, home of the microwave. The name refers to Percy Spencer, who discovered the cooking ray's power.
Ingredients:
1.5 ounces chocolate-infused Cognac (created by "instantaneous infusion" in a whipped cream maker)
Fresh lemon juice
One egg white
Chocolate
Instructions:
Dry-shake the ingredients in a Boston shaker (appropriate) until the egg white is very frothy. Then add ice, shake again to chill, and strain into cocktail glass. Grate a sprinkle of chocolate on top to garnish.