It was cold and windy at McCoy Stadium on April 17, 1981. Both teams prayed their game that night would go quickly. And it did, at first.
After eight brisk innings, the Red Wings led by one run. But, then, in the bottom of the ninth, Paw Sox player Wade Boggs hit a homer. The game went into extra innings… and a kind of nightmare began.
Five extra innings went by. Then ten. Hour after hour, but neither team scored. Hits that looked like sure home runs got blown by the knifing wind back into the stadium for easy outs.
Meanwhile, temperatures plunged. In the dugouts, players started fires to keep warm, using broken bats for tinder. Between the billowing smoke and the cold, pretty much everyone watching the game went home.
At last, in the 21st inning, the Red Wings scored! Â But a few minutes later, Boggs kept the game alive by driving in another tying run. He later recalled, "I didn't know if the guys on my team wanted to hug me or slug me."
Finally, at four in the morning, score still tied, the league's president suspended the game. The teams had played for eight hours, and 32 innings – the longest pro ball game ever. Â Just a dozen or so shivering Paw Sox fans remained in the stands. They each got a lifetime season pass.
But the story isn't over. Â That summer, the teams met again to finish the suspended game… Â and since major league players were on strike, this minor league game became a national media event.
Alas, it was not another epic battle. Â The PawSox won it in eighteen minutes.
The Record Breaker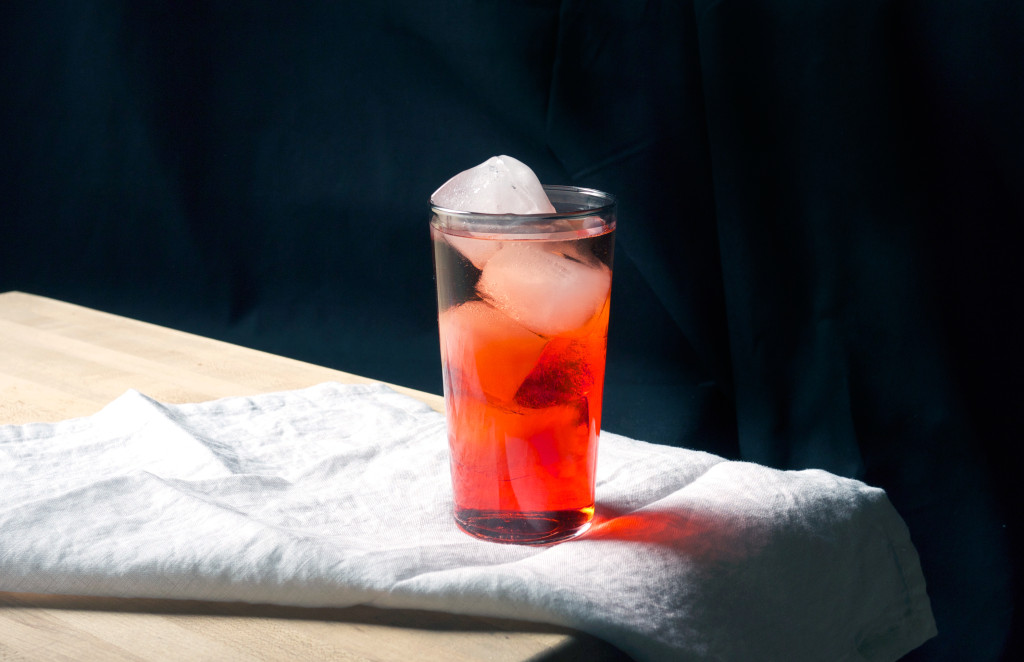 Mixed (very slowly) by Beth Smith, Murphy's Law Irish Pub in Pawtucket, RI, where the famous game was played.
Ingredients:
1 ounce Jim Beam whiskey
1 ounce Amaretto
3 ounces Pineapple Juice
3 ounces Orange Juice
1/2 ounce Cherry Liqueur
1/4 ounce Grenadine (to make it Red Sox red, of course)
Instructions:
Shake ingredients together and strain into a glass over ice.

IT'S A PARTY IN YOUR INBOX…
…when you subscribe to our weekly newsletter. You'll find all sorts of good stuff there like bonus audio, musings on culture from our staff, photos of our guests and co-hosts being ridiculous, and new cocktail recipes. Sign up below!