The History Lesson
So there are drinking stories… And then there are drinking stories.
It was September 1956, and New Jersey resident Thomas Fitzpatrick was visiting pals in his old stomping grounds of Washington Heights, in New York City. After a few drinks at a bar, the story goes someone proposed a bet: That Thomas couldn't get from Jersey… to the Heights… in 15 minutes.
Apparently, when he returned to Jersey that night, the challenge still stuck in his craw. So at around 3 a.m. he snuck into a single-engine plane at the Teterboro School Of Aeronautics. Then, fortified by the courage that earned him a purple heart during the Korean War – and also maybe by beer — he flew the thing back to the Big Apple. Nailing a perfect landing on the street, right outside the bar.
In that gentler era, Thomas was hailed not as a threat to society, but a minor hero. The plane's owner refused to press charges. So instead of going to jail for grand larceny, Thomas's only punishment was a hundred dollar fine. Which might explain why, two years later, he did it again.
Seriously. In October 1958, Thomas swiped another Teterboro plane and flew it again to Washington Heights. Then he fled the scene, but eventually gave himself up. Later, he told police he did it to prove to another bar patron… that he'd actually done it the first time.
Not surprisingly, a judge threw the book at him. Thomas spent six months in jail — then lived as a law-abiding citizen 'til his death four years ago. His obituary does not specify how much cash he won in the bet.
The Booze
Late Night Flight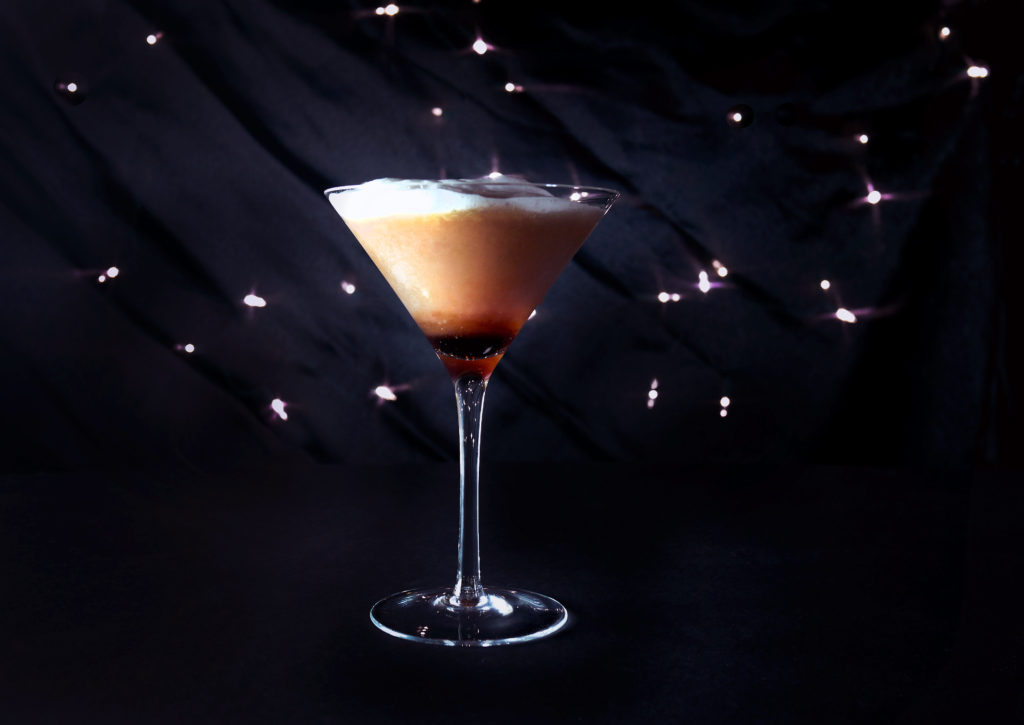 Assembled by Danny Beason of New Leaf, in the Manhattan neighborhood where Fitzpatrick landed his plane twice.
Ingredients:
1/2 ounce Kahlua
1 and 1/2 ounces vodka
1/2 ounce Chambord
5 blackberries
1 egg white
Dash simple syrup
Instructions:
The idea here is to create a layered representation of NYC's nighttime sky.
Pour Kahlua into the base of a cocktail glass.
In a separate mixing glass, muddle the blackberries, add Chambord and one ounce of vodka, and shake with ice.  Strain carefully into a layer over the Kahlua.
In another mixing glass, shake egg white, syrup, and remaining half ounce of vodka — without ice — to create an emulsion. Layer this fluffy white foam on top – like the clouds through which Mr. Fitzpatrick piloted.
Sip and enjoy, preferably far from any enticing airfields.