"Mad Men" star John Slattery finds heroes and horrors in his native Boston, in the Oscar-nominated "Spotlight"… Indie pop star Eleanor Friedberger puts on a show – in the kitchen and at the turntable… Acclaimed short story writer Amber Sparks carves out a love story… We fish for new rules of thumb about sustainable fishing… Etiquette scions Lizzie Post and Dan Post-Senning inflate their air mattress for us… And we toast the time when journalist Nellie Bly became a literal trailblazer.
---

The singer, who just released her third solo album called "New View," delivers an adorably punny joke before giving us spinning a few tunes choice tunes for your next pizza jamboree.
---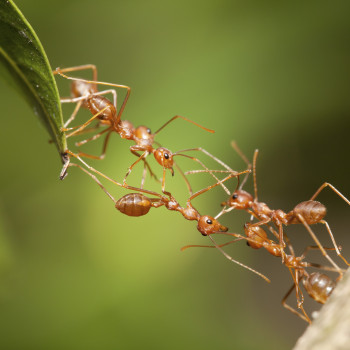 Marketplace Weekend host Lizzie O'Leary tells us about new research from North Carolina State University, which found that there are hundreds of different kinds of bugs living in the average U.S. home. We'll never look at a book the same way again.
---

This week back in 1890, one of the most famous journalists of the century returned from one of the most famous journeys of the century.
---

Eleanor Friedberger was half of the prolific brother-sister duo, The Fiery Furnaces. Her third solo album of strummy, literate pop came out this week. It's called "New View," and critics are digging it. The singer admits she gets a little bossy in the kitchen and gives you a few songs to play when you're drinking for dessert.
---

John Slattery earned four Emmy nominations for portraying Roger Sterling -- the wry, silver-haired ad exec on the show "Mad Men." He's also appeared in dozens of films, including last year's superhero hit "Ant Man." You can see him now in the multiple-Oscar-nominated movie "Spotlight," alongside a cast that includes Michael Keaton and Liev Schreiber. The actor chats with Rico about taking on the role of former Boston Globe editor Ben Bradlee Jr. in the film, growing up Catholic, and the one piece of attire he just couldn't pull off.
---

Writer Amber Sparks has earned two Pushcart Prize nominations for her fantastical, offbeat stories. The New York Times just praised her "singular voice." She has a new collection of short stories called, "The Unfinished World And Other Stories," which hits bookshelves on January 25. She shares a piece with us from the collection called, "And The World Was Crowded With Things That Meant Love."
---

Brendan fishes around for tips from Ryan Bigelow of the Monterey Bay Aquarium Seafood Watch on what to keep in mind when buying salmon, tuna, and shrimp.
---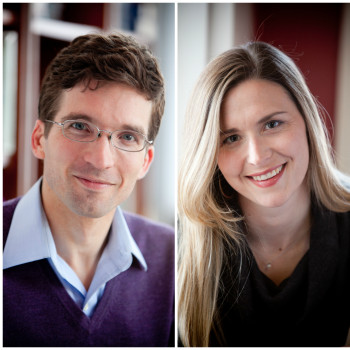 When do you make a clean break and when do you just fade away? Our resident experts answer that a few more listener questions on hosting in-laws and more.
---

This week on Chattering Class, we look into prescription drug abuse and our teacher is documentarian Chris Bell. His first movie, "Bigger, Stronger, Faster*," examined the use of steroids in America through the lens of his family -- his brother Mark was a bodybuilder and his brother Mike was a pro wrestler. Nine months after the movie premiered, Chris's father called and told him Mike had died. Not from steroids, but from prescription drugs. That event inspired his new movie "Prescription Thugs," a look at America's pill habit.
---

Back in 1974, Alan Price, one of the founders of legendary U.K. rock band The Animals, put out a solo album that briefly appeared on 8-track... then disappeared. Omnivore Records reissued it this week. You can hear a snippet of his tune called, "Smells Like Lemon Tastes Like Wine," below.
---