Encore Broadcast: Alison Bechdel — whose graphic memoir "Fun Home" is now a 12-time Tony-nominated musical — tells us how she gets comfy, with her life on stage… "Fight Club" author Chuck Palahniuk schools us in prank-ology, to celebrate his new sequel… The Posts tackle some especially hairy etiquette hang-ups… We tune into an avant-garde-tinged soundtrack, courtesy of French songstress Colleen… 2015 ballpark cuisine — from nachos-on-a-stick to pulled pork parfait. Plus, the surprisingly continental history of blue jeans, a library you can't visit for 100 years, and lots more.
---

The acclaimed author, who read an excerpt from her upcoming collection of stories titled "In the Country," shares a spicy joke about prying peppers.
---

Reyhan Harmanci, editor in chief of Atlas Obscura, tells us about the Future Library, an art initiative where authors like Margaret Atwood submit original material that will not be published for 100 years.
---

This week back in 1873, Levi Strauss and Jacob Davis landed a patent for what may be the best-known item of clothing ever -- denim jeans. Learn about the surprisingly international history of All-American blue jean, then salute your shorts with a custom cocktail.
---

French musician Cecile Schott, who performs under the name Colleen, has composed six albums of instrumental music featuring an ancient string instrument called the Viola da Gamba, layered with electronic effects. Pitchfork says several tracks on "Captain of None," her new album, "positively vibrate with melodic ideas." Here's Cecile with a chill party playlist.
---

The graphic novelist talks to Brendan about developing her best-selling memoir for the Broadway stage and having three "stunt doubles."
---

The author, who was born in the Philippines and raised in Bahrain and the United States, reads an excerpt from her upcoming collection of globe-trotting short stories.
---

Eater.com Managing Editor Sonia Chopra guides us through the growing variety of options in baseball stadium dining, from "The Churro Dog" to pulled pork parfaits.
---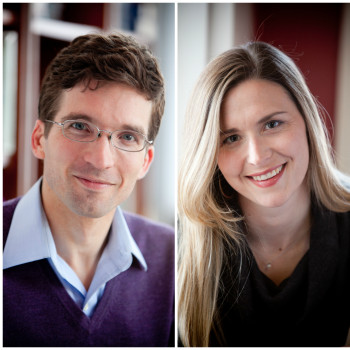 The newly-dubbed "Etiquette Ninjas" also offer up advice on dealing with bill-squabbling double dates and finding a "benevolent truth" to compliment a friend on a bad haircut.
---

The "Fight Club" author schools us on a few of his former antics as a member of the Cacophony Society, a network of individuals who seek to disrupt the mainstream through hilarious means.
---

Canadian pop iconoclast Dan Bejar goes by the name "Destroyer," and he just announced he'll release a double LP called "Poison Season" on August 28. Here's the first single.
---