This week: Actor Zachary Quinto gets a memento from Tennessee Williams… Soul singer Leon Bridges steps back in time… Comedian Sara Schaefer aces her hygiene homework… Beating food waste, in new ways… The most costly art heist in US history inspires a bitter cocktail (made by a former art guard!)… A soundtrack from post-punk band Viet Cong….And more.
---

Swedish soul singer Seinabo Sey, who recently gave us a soundtrack with spice, jokes about why pirates might need a help navigating the alphabet.
---

L.A. Weekly's chief film critic Amy Nicholson applauds an Indian woman who broke off an arranged marriage -- at the altar -- after the groom gave a very wrong answer to a simple question.
---

Find out about the most costly property theft in US history: the 1990 Isabella Gardner Museum art heist in Boston. Our bartender -- himself a former art guard -- mixes up a drink that's laced with bitterness.
---

Canadian post-punk band Viet Cong -- one of the music acts playing at Austin's South by Southwest festival -- give us a soundtrack that'll invite folks into a party ... and then expel them.
---

Actor Zachary Quinto chats with Rico about his central role in the NBC drama "The Slap," his late mentor Leonard Nimoy, and a very special gift he received that once belonged to Tennessee Williams.
---

Comedian Sara Schaefer has hosted an MTV talk show (Nikki & Sara Live), had an innovative interview podcast (Lies) and earned an Emmy blogging for Late Night With Jimmy Fallon. This week, she shares a story from her brand new comedy album ... that smells like teen spirit.
---

Brendan heads to a groundbreaking pop-up eatery in NYC that is re-purposing edible food waste - of all sorts - as fine dining. Dog food may be involved.
---

Soul singer Leon Bridges just released his debut album and the buzz around the young Texan is at a fever pitch. Brendan sits down with the humble throwback artist.
---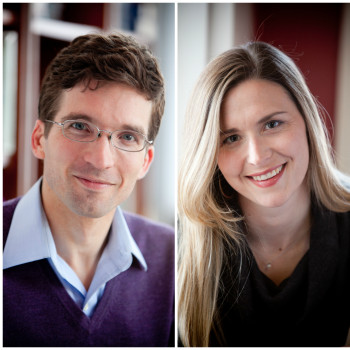 Etiquette experts Lizzie Post and Daniel Post Senning explain the proper protocol for holding cutlery ... and holding babies. (The technique is not the same, mind you.)
---

Our listeners talk back about canning etiquette, Atlantis theories and how to pronounce Kolatches.
---
All the music from episode 297
---