*Get cocktail recipes like the lovely one featured below each week when you sign up for our newsletter!*
On St. Patrick's Day 1990, while most Bostoners were busy drinking, two thieves were busy stealing.
Picture the scene: It's 1:30 a.m. that night. You're a security guard at Boston's Isabella Stewart Gardner Museum – home to one of the world's great art collections. Suddenly the intercom buzzes and two cops tell you to let them in because there's been a report of a fracas in the museum courtyard.
You do as you're told, and then one cop handcuffs you, saying you look like someone he saw on an arrest warrant. When your fellow guard shows up, he gets handcuffed too. And that's when the cops tell you… they're not cops. Actually? They're here to rob the joint.
Alas, the alarm to alert the real police is behind the desk. Which you can't reach, because you're handcuffed. So you sit there for an hour while the thieves load $500 million bucks worth of art into their car and drive off. The biggest theft of private property in American history.
Among the art stolen? A Manet, five drawings by Degas, a several-thousand-year-old bronze vessel from China and two Rembrandts. It would have been three, but the thieves couldn't get one of his self-portraits out of its huge frame. So, they just left it on the floor.
According to experts, stolen art is almost impossible to sell and most art robbers get caught. That hasn't prevented the Gardner Museum thieves from eluding capture for 25 years. And the art hasn't been recovered. Although the museum keeps empty frames on the wall for the day it's all returned.
The Dutch Room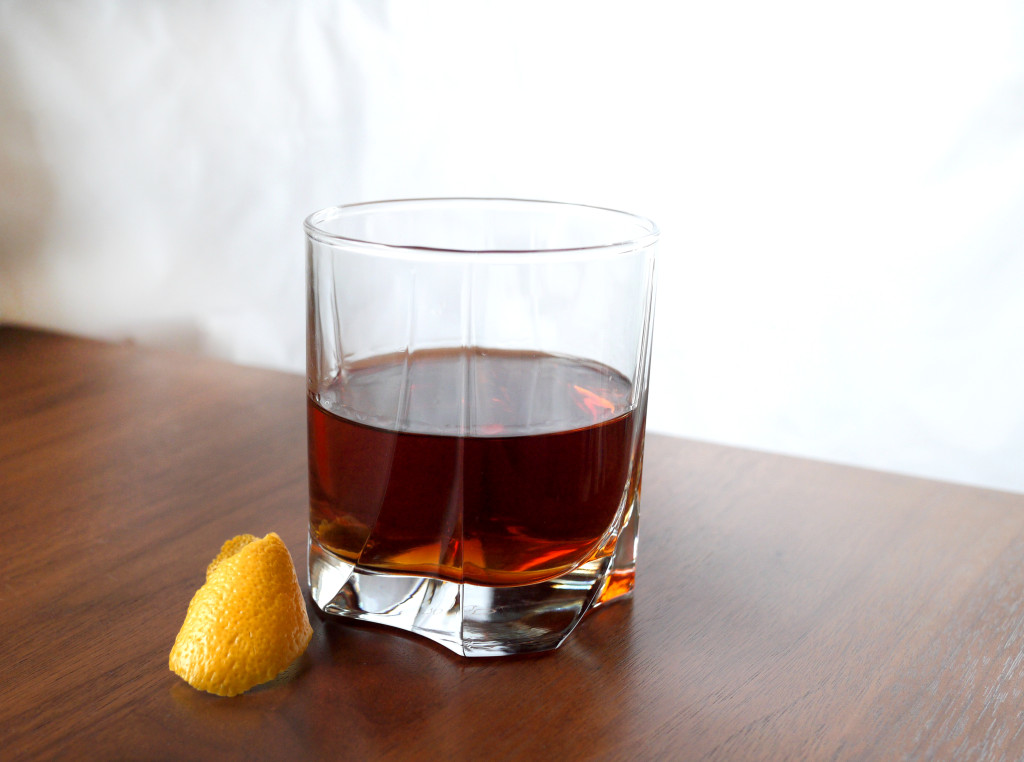 Crafted by Jackson Cannon, co-owner and bar director of The Hawthorne in Boston, MA. Cannon actually worked as an art security guard at the Museum of Fine Arts, Boston, at the time of the heist.
Ingredients:
1 ounce Bols Genever
1 ounce Cynar
1 ounce Lustau East India Solera Sherry
1 dash Regan's Orange Bitters
Instructions:
Measure all ingredients into a mixing glass and add ice. Stir to proper dilution and pour into a chilled double old fashioned glass. Garnish with lemon oil.