Actor Jeffrey Tambor comes to terms with a catch-phrase … Perfume Genius really wants you to care as much about these songs as he does … Quincy Jones shares what he learned from jazz man Clark Terry … What a jar of baby food teaches us about society … Edgar Allan Poe's creepy demise – and mysterious visitor … Bob Odenkirk is so anxious his stomach is in knots (but it's working for him) … Time off before you clock-in … The angry, mid-meal text message the Posts think you should send … And a new single from Kendrick Lamar …
---

Pointed wit from Mike Hadreas, best known as Perfume Genius.
---

A signing-bonus style perk for new hires encourages an employee-to-be to take time off work before they even start working.
---

This week back in 1849, the great gothic horror writer Edgar Allan Poe headed off on his last business trip. What happened after that remains a mystery... except for the fact that he died. Concoct your own theories after sipping an appropriately dark cocktail from Baltimore's Poe-themed bar.
---

Mike Hadreus -- aka Seattle musician Perfume Genius -- is known for almost painfully personal songs, but his new album "Too Bright" is making waves with its more anthemic sound and attitude. Not unexpectedly, there are a lot of emotions conveyed in the music he'd spin at a party: defiant, comforting... and occulty.
---

Jeffrey Tambor plays the transgender parent at the heart of "Transparent" -- the critically-acclaimed new dramedy series from Amazon, which manages to be poignant, sensitive, and funny. He tells Rico about the immersive prep he did for the role, and about his, like, totally spacey Bar Mitzvah, maaan.
---

Actor, writer, and comedy-creator Bob Odenkirk is known for his work on the groundbreaking series "Breaking Bad" and "Mr Show." This week, he releases a collection of humor writing entitled "A Load of Hooey." In this excerpt, he explains the secret to a ripped six-pack: unending anxiety.
---

The concept of "baby food" as anything other than breast milk is fairly modern. A new book by scholar Amy Bentley charts the evolution of this not-so-baby sector of the food world.
---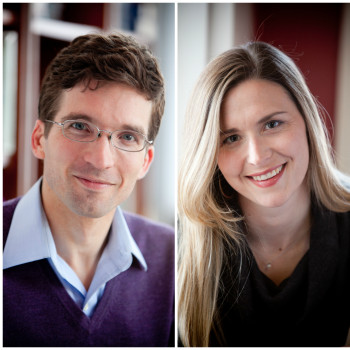 Nobody has to come to your birthday party and your friend might be a total jerk, but at least you don't have to rake your neighbor's yard. Thanks for that, Dan and Lizzie Post.
---

Jazz great Clark Terry is the subject of a new documentary about his life, and the relationship between a music teacher and thier protege. We discuss his legacy with the film's director, Alan Hicks, and one of his famed former students, Quincy Jones.
---

Kendrick Lamar's follow up to his widely-adored "good kid, m.A.A.d city" is on the horizon, marked by this positive lead-off single, "i."
---