This week: Stage and screen star Kevin Spacey channels Richard III (and Bill Clinton)… Food icon Ruth Reichl has us eating her words… Folk-rocker Todd Snider meets Tony Bennett in an unlikely place… English pop duo Elephant come together to DJ a dance party… Pluto gets discovered, gets a name – and then gets demoted … Etiquette experts Lizzie Post and Daniel Post-Senning urge America to move to the left…  Hawaii's state legislature pits ukeleles versus steel… and singer Haley Bonar does not actually Kill The Fun …And Brendan drinks California's state flower.
---

Grape-stomping activity not approved by the French government from the famed food writer Ruth Riechl.
---

Ukulele might seem like a lock for official state instrument of Hawaii - but a group of steel guitar enthusiasts beg to differ.
---

This week, back in 1930, Pluto was officially named. And of course we don't mean the Disney character.
---

Internet musichounds fell in love with the dreamy pop tunes of UK duo Elephant. But the duo fell out of love with each other, just in time for the release of their debut album. Even so, they've reunited to tour the record... and to give us a party playlist.
---

"Now: In the Wings On A World Stage" documents the months film & TV star Kevin Spacey spent touring the world, starring in a massive stage production of "Richard III." He tells Rico about playing the 2nd biggest role in Shakespeare, and the on-stage pranks that kept it fresh.
---

Nashville musician Todd Snider may be as well known for his storytelling as he is for his songs. In this tale, he recalls one Tony Bennett nicking $65 from him.
---

Golden Poppies, California's state flower, are at their peak bloom season in May. One California distillery hopes to bottle their beauty.
---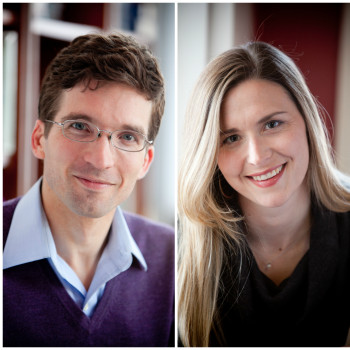 Lizzie Post and Daniel Post-Senning, descendants of the famed Emily Post, join us this month to tackle some difficult topics - and threatening to tackle pedestrians.
---

Ruth Reichl has been one of America's foremost food writers since the '80s. She tells Rico about her new novel "Delicious!"... and why writing about food is *not* like dancing about architecture.
---

Twin Cities singer-songwriter Haley Bonar's new song may be called "Kill the Fun" - but we promise it won't.
---
Music from this episode
---