This week: "Kill Your Darlings" star Dane DeHaan catches the Beats… Operatic indie rocker Anna Calvi DJs your next soiree… The Posts return with etiquette advice smokers will love… We're schooled in design by the man who defined late 20th Century style…  Old-school Hollywood honcho David Picker acts out for Woody Allen… Little Richard throws stardom into the sea… Scientific proof that there's no "I" in team leaders…  AND Brendan samples "the soul food of Asia."  Plus: Bill Callahan Sings us home.
---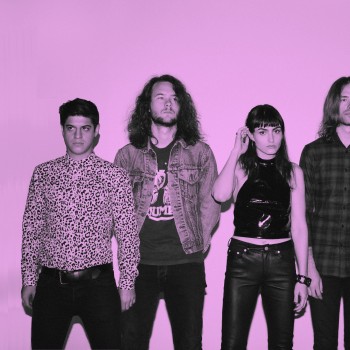 ---

Richard Lawson, senior writer for The Atlantic Wire, gives us a little writing workshop. New studies reveal that that a person's use of the pronoun "I" says a lot about them.
---

Little Richard was a huge star when he suddenly thought omens were telling him to become a man of God. That lasted about five years.
---

Mercury and Brit Prize nominated singer-songwriter Anna Calvi is back with her second record. She told us she does not to listen to much pop music, but if her party playlist selections are indicative, she's picking only the best.
---

After shooting from Broadway understudy to rising movie star in just five years, Dane DeHaan isn't quite sure where he'll be in 2018. But he knows what he'll be drinking...
---

David Picker ran Hollywood studios like Paramount and United Artists, and in his new memoir,"Musts, Maybes, and Nevers: A Book About the Movies" he tells tales from fifty years of producing films. Here he shares a story about working with one particular creative talent, and how whatever Woody wants, Woody gets.
---

Food-trend followers are always looking for the next ethnic cuisine to bubble up into a trendy dining delight. Step aside Peru and Scandinavia, because the new hip dishes are coming from the Philippines.
---

Let people seat themselves and smoke where they want. Our etiquette experts from the Emily Post Institute are going all West Coast casual this week.
---

The man who designed the New York subway map and brought the Helvetica font to the USA talks about what a designer does, why he's not an artist, and how his work civilized Americans.
---

Gravelly singer-songwriter Bill Callahan (who also records as Smog) recently released his eighteenth album, "Dream River" - and it's soft Americana sounds have been flowing through our speakers ever since.
---
Heard something you liked? Here's all of the music in this week's show.
---