In the late 1950s, Little Richard's career was hot as hell. In just two years he'd racked up seven gold records. And when he played them live? Crowds swooned as if possessed. People had to be kept from hurling themselves from balcony seats, just to get closer to him. And afterwards many, many of them got intimately closer to him. Backstage.
But in October 1955 everything changed. On a night flight to an Australian gig, Richard looked out the window, saw the red hot engines, and thought they were on fire. Simultaneously, he had a vision of angels holding the plane aloft.
Then, after landing, a ball of flame shot across the sky. It turned out to be the Russian satellite Sputnik, but Richard took it all as an omen. On a ferry a few days later, he told his band mates he was leaving rock n roll… to become a man of God. And to prove it? He threw his diamond rings into the waves.
For five years, Richard made good on his promise. He traded in his legendary promiscuity for marriage. He went to college to study theology. And the only music he recorded was gospel.
Richard returned to rock in 1962, for a series of historic shows in Europe but he never recaptured the level of fame he gave up five years before. Soon he was eclipsed by the style of pop practiced by his relatively unknown opening act, The Beatles.
The Good Golly Miss Molly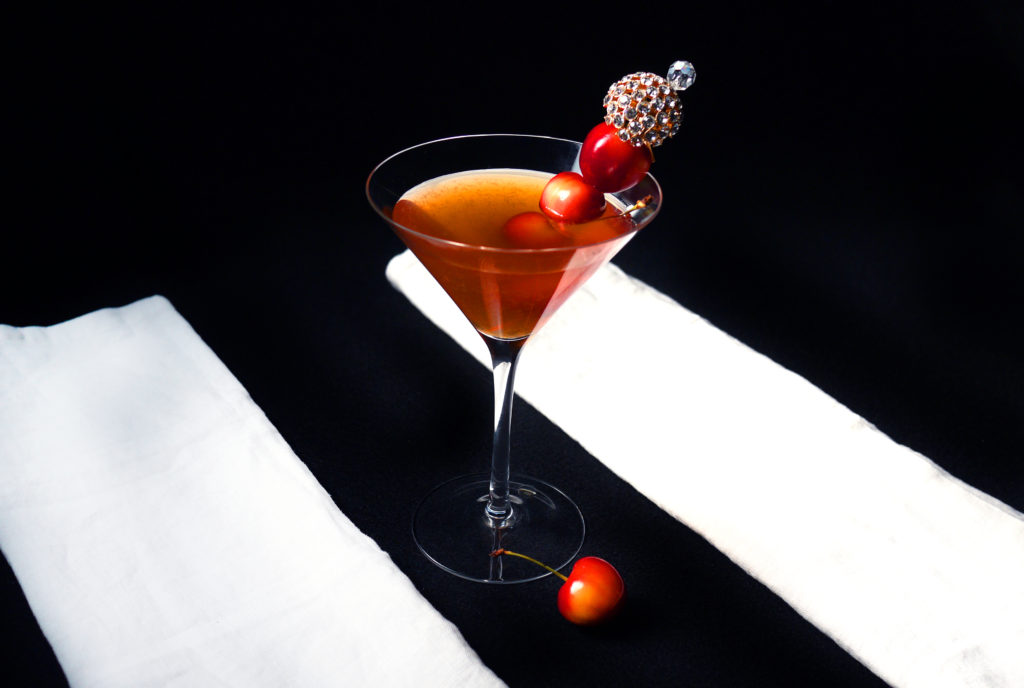 All shook up for us by Rebekah McGalliard, of the Tic Toc Room in Little Richard's birthplace of Macon, GA, a bar he played (and lived in) around 1949.
Ingredients:
2 ounces Remy Martin V.S.O.P
1 ounce Simple Syrup
1/2 ounce of fresh Lime juice
1/2 ounce of fresh Lemon juice
Splash of cherry juice
Instructions:
Combine all ingredients, shake well, pour and serve into a chilled martini glass. Garnish with a spear of cherries (and maybe, if you can afford it, a diamond ring). Stop drinking when you see angels.