It's a week of feasting, which means it's time for our special All-Food Show! Star chef Roy Choi reinvents fast food, in the heart of Watts… Comedian Jim Gaffigan advises you to pack your kids' lunch with pub fare… Nahnatchka Khan, showrunner for TV's "Fresh Off the Boat," thanks her Dad for drive-thru laughs…Marlon Brando orders room service… And musician Fantastic Negrito builds a playlist that's good for your soul AND your kidneys. Plus, the man and myth behind the donut (as we know it), knish knowledge, soup jou mou, and more!
---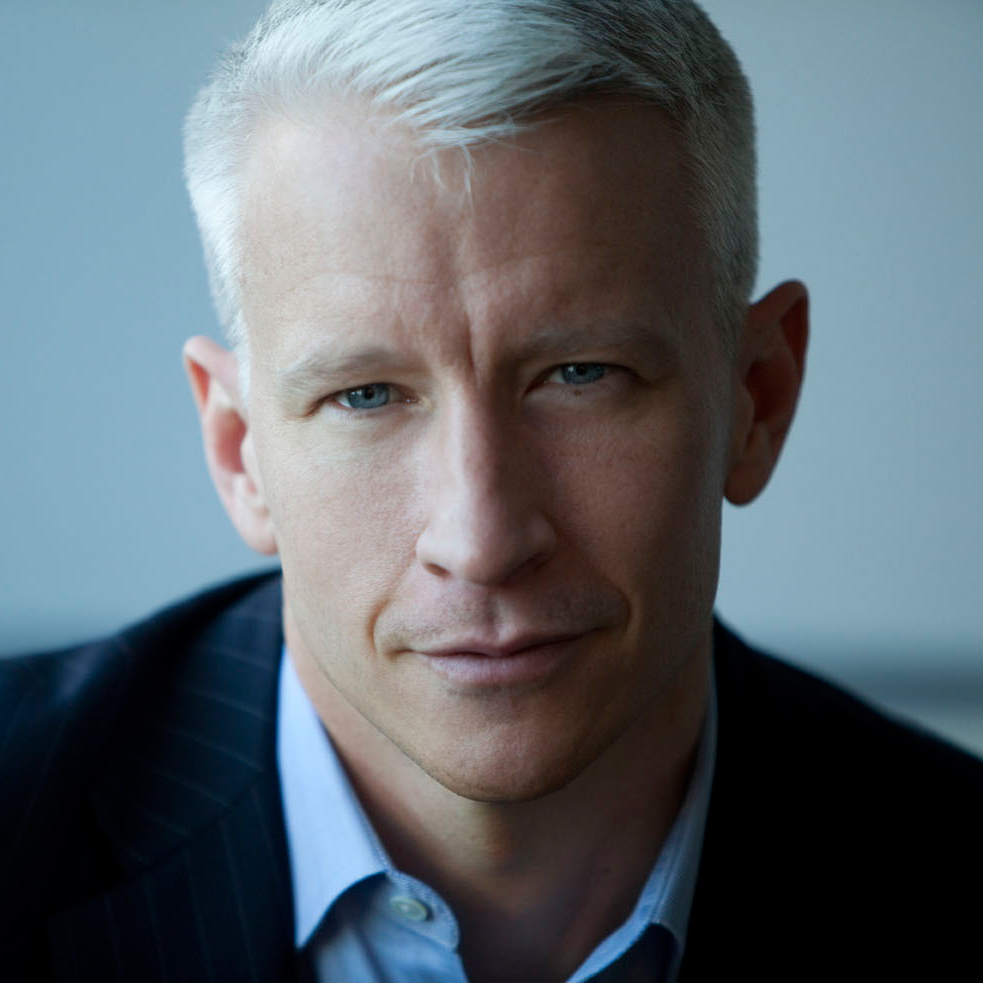 Newsman, star TV host, author and Monty Python geek Anderson Cooper gives you a joke to help break the ice before telling us what it was like to party with his mom (Gloria Vanderbilt) and Michael Jackson at Studio 54.
---

This week, back in 1847, a seafarer from Maine created one of the most popular confections in America.
---

Xavier Dphrepaulezz, better known by his stage name, Fantastic Negrito. He survived homelessness and a near fatal car crash to create what he describes as "black roots music for everyone" with "zero concern for 'pop' anything." Gives us a playlist featuring cuts from legends like Miles Davis, John Coltrane, and more.
---

Nahnatchka Khan is the showrunner of the ABC sitcom "Fresh Off the Boat," which is currently in its second season. The show has won kudos for its smart, subversive take on first and second generation American-immigrant experiences. She celebrates her own immigrant dad and his funny bone.
---

Fast food is a $200 billion dollar a year industry in the U.S., but it's actually a staple of some people's diets because it's some of the only food in their neighborhood and because -- shock -- they like the taste. So, Roy Choi and Daniel Patterson - decided to fight fryer with fryer and prove that "fine fast food" is not an oxymoron.
---

Over the last 20 years, Jim Gaffigan has become one of America's most-watched stand-up comics, with self-deprecating observations about raising five kids with his wife, and especially about his love of food. In fact, a couple years back, he published the best-selling book called, "Food: A Love Story." These days he's out on tour and his TV Land sitcom, "The Jim Gaffigan Show," which he writes and produces with his wife Jeannie, is now in the midst of its second season. The comedian explains why the "Jim" you see on stage and on screen is a little dumber than his real-life counterpart, before delving into our listeners' hamburger hardships.
---

Brendan joins Jewish soul food expert Laura Silver, to soak in some knish knowledge and test the limits of pun humor.
---