Steve Dahl hated disco music.
With good reason: He had been a DJ at a Chicago rock station, but when it switched to a disco format, they fired him. Picked up by a competing station, Dahl launched a vendetta against disco.
He encouraged listeners to join what he called The Insane Coho Lips Disco Army. He recorded an anti-disco novelty song that was a nationwide hit. And then, in 1979, he announced Disco Demolition Night.  Between games of a baseball double-header at Comiskey Park, he would blow up a crate of disco records.
30,000 people were expected at Comiskey – more like 90,000 showed up. A haze of pot smoke hung in the air. Attendees flung disco albums like Frisbees. After Dahl finally blew up the records, the crowd went off, too.
No one was seriously hurt, but home base was stolen — literally. The Chicago White Sox had to forfeit the night's second game and that hasn't happened in the American League since.
As for disco, three years later, it had mostly fallen off the charts.
God Save the Dancing Queen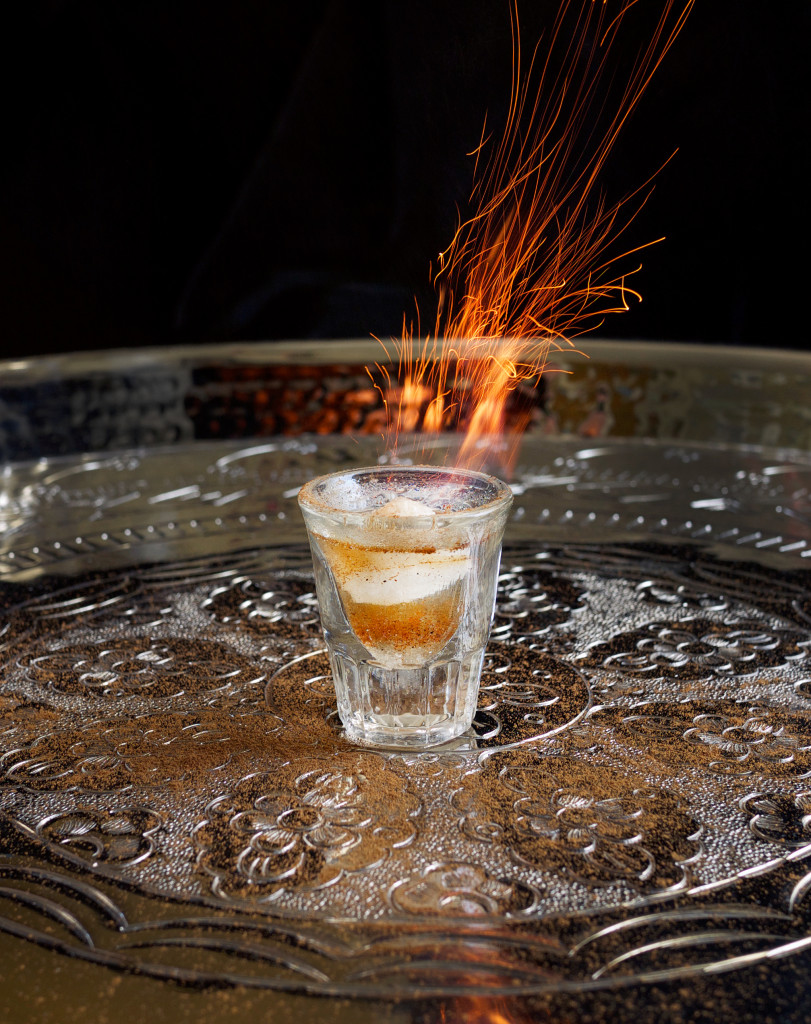 Spun up by Nandini Khaund of The Violet Hour in Chicago. [Update: As of June 2017, Khaund is mixing up drinks at Cindy's in the windy city.]
Goldschläger
Del Maguey Minero Mezcal
Shake the bottle of Goldschläger to get as many gold flake 'sequins' as possible. Combine equal parts of Goldschläger and Mezcal into shot glasses. Using a long match from a safe distance, light the high-proof shot on fire. While it burns, sprinkle cinnamon on top. The cinnamon will ignite and sparkle. Then blow the flame out, slurp the shot, and don't go smashing records.
Ms. Khaund is also the creator of Craft Cocktail App, which she is kindly making available for free for Dinner Party Download listeners.