The History Lesson
Bessie Coleman's life took a while to get off the ground.
Part African-American, part Native-American, she grew up poor in segregated, turn-of-the-century Texas. She couldn't afford to finish college and wound up in Chicago at age 23, doing manicures.
That's where everything changed. Among the folks she met in the Windy City: soldiers returning from World War I. They told fantastic stories about flying aces like Eddie Rickenbacker. Eventually, Coleman got a crazy idea: to become an aviator.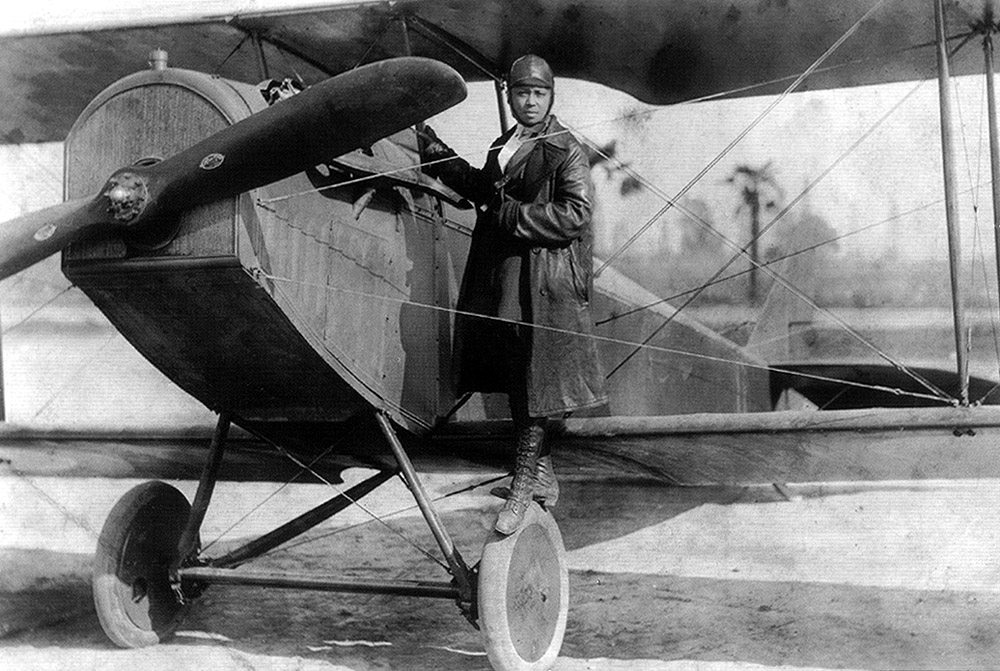 Back then, just a handful of American women were licensed to fly, and the top American flying schools wouldn't even teach a woman of color. So Coleman took French lessons, and with the help of a wealthy patron (Robert Abbott), sailed to way more enlightened Paris, where she earned her pilot's license in 1921 — two years before Amelia Earhart.
When Bessie returned to the U.S., she was a sensation: the first black female pilot. The press fawned over her. Hollywood offered movie roles. And for years, she traveled the country, performing stunt-laden air shows for crowds of thousands. People called her "Queen Bess."
Bessie's goal was to start a flying school for people of color, but she never got the chance. During rehearsals for an air show, she crashed to her death in April 1926.
Eighty years later, she was inducted into the National Aviation Hall of Fame.
Today, in the Chicago, Oakland, Tampa, and Frankfurt airports, you'll find roads named after her.
The Booze
Bessie's Biplane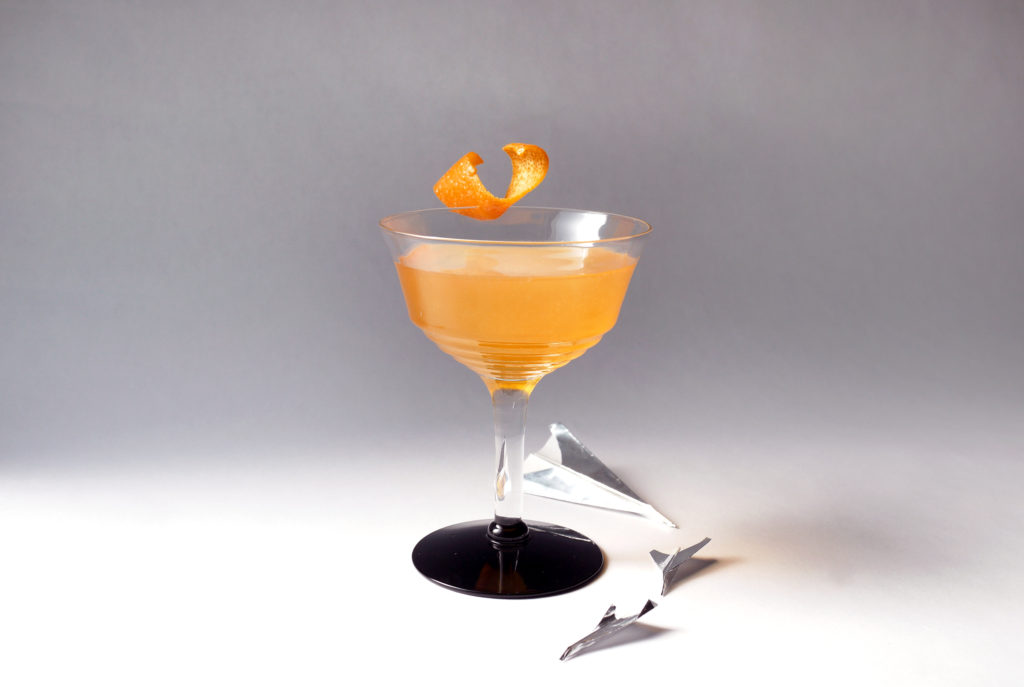 A riff on the classic cocktail, The Paper Plane. Crafted by Michael Mendoza, bartender at Flight 112 in Elmhurst, Il., a short flight from Chicago O'Hare Airport, where Bessie Coleman Drive is named in her honor.
Ingredients:
3/4 ounce Still Moon Moonshine White Lightning
3/4 ounce Suze
3/4 ounce Clement "Creole Shrubb" Liqueur d'Orange
3/4 ounce Lemon juice
Orange peel
Instructions:
Pour equal parts of moonshine, Suze, Clement "Creole Shrubb" Liqueur d'Orange and lemon juice into a cocktail shaker. Shake and then strain over a coupe glass. If you have origami skills, fold the orange peel into the shape of an airplane, or use an X-Acto blade to shape an airplane out of the orange peel.

IT'S A PARTY IN YOUR INBOX…
…when you subscribe to our weekly newsletter. You'll find all sorts of good stuff there like bonus audio, musings on culture from our staff, photos of our guests and co-hosts being ridiculous, and new cocktail recipes. Sign up below!