You think traffic is bad in New York City? You shoulda seen it in the 19th century.
Armies of horses, carts and carriages charging down Broadway… without road lines to guide them or stoplights to stop them. No crosswalks either — cops had to clear a path through the melee so pedestrians wouldn't get trampled.
Enter Alfred Ely Beach. An inventor and co-publisher of the magazine Scientific American, he knew London had solved their traffic problems by building an underground railroad. Beach wanted to do the same. Except his underground would work like the pneumatic mail tubes in office buildings: using a giant fan to blow train cars back and forth down a tunnel.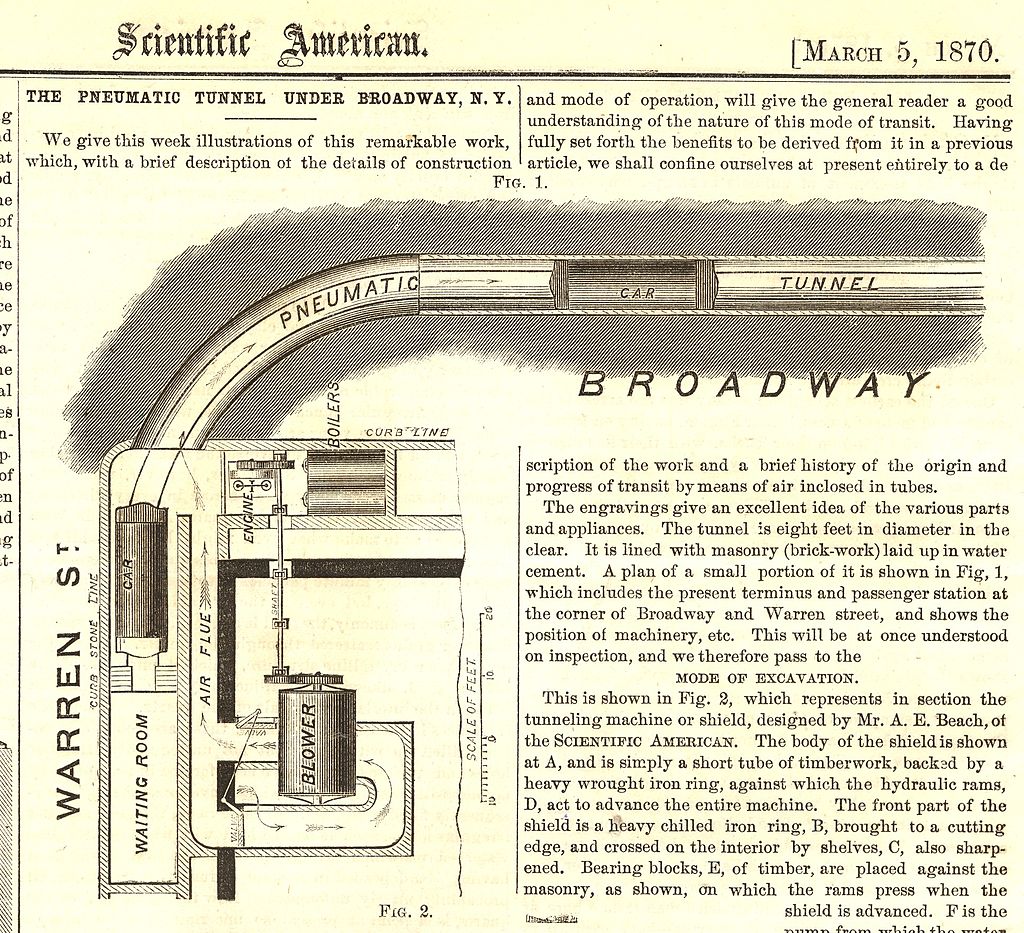 Beach knew it sounded crazy. So he got a permit to install a few humble mail tubes deep below Broadway… and instead, secretly begin digging his rail line. New York's first-ever subway.
It was not like the one we know today. For one thing, the station — located beneath a clothing store — was luxuriously appointed with frescoes, statues, easy chairs, and a fish pond. And it wasn't exactly practical. The entire two-minute ride carried passengers… oh, about a block.
The point, of course, was to prove it could work. And when Beach unveiled his subway, tens of thousands of passengers found it delightful.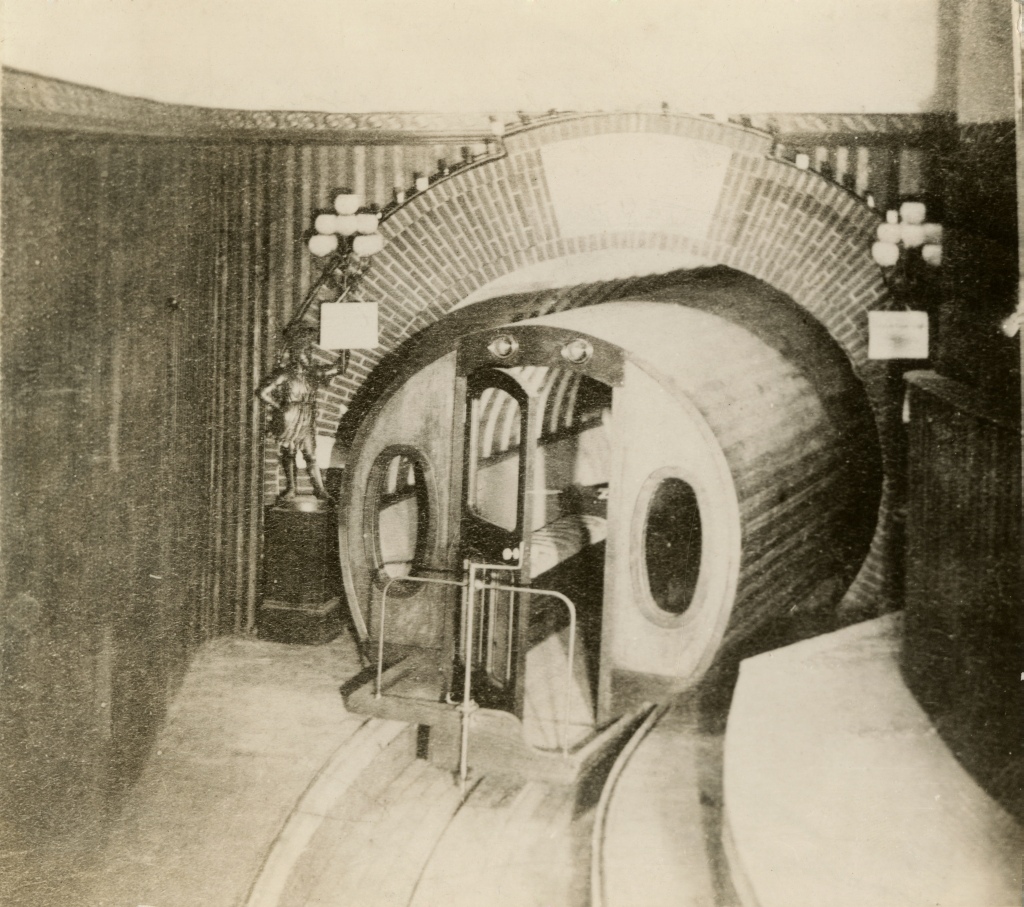 Alas, the powers-that-be didn't.
Elevated, above-ground railways were cheaper. And landowners worried underground tunnels would make their buildings collapse.
The Beach Pneumatic Transit tunnel was sealed shut and 40 years later, demolished, when New York decided to install a subway system after all.
The TriBeCa Underground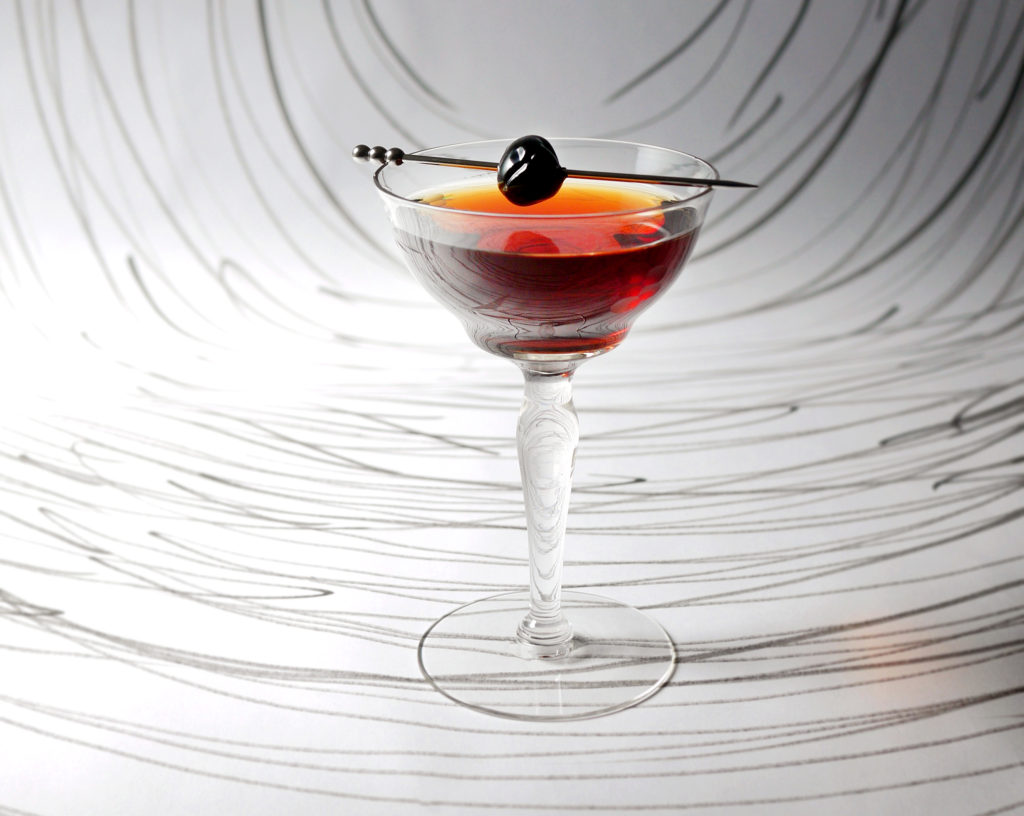 Stirred up by Sara Theilkuhl, head bartender Ward III, a bar in TriBeCa right above The Beach Pneumatic Transit's original subway route.
Ingredients:
Instructions:
Stir all ingredients together for 20-25 seconds. Strain into a chilled coupe glass and garnish with a cherry.

IT'S A PARTY IN YOUR INBOX…
…when you subscribe to our weekly newsletter. You'll find all sorts of good stuff there like bonus audio, musings on culture from our staff, photos of our guests and co-hosts being ridiculous, and new cocktail recipes. Sign up below!