Actor Viola Davis — star of the ABC hit show "How to Get Away with Murder" — waxes poetic on the wonders of Vaseline… Broadway star Alan Cumming gives us an etiquette lesson and reminds us that he is NOT a performing poodle… Jane's Addiction guitarist Dave Navarro navigates the darkest moment of his life in his new documentary "Mourning Son"… Musician M. Ward DJs your dinner party… Plus, the history of New York's first subway and a hip underground companion cocktail, robotic animal decoys, and more!
---

British multi-instrumentalist Jack Garratt, whose debut album just came out, delivers an icebreaker any karaoke fan would enjoy.
---

Helen Rosner, executive editor of "Eater" and co-host of "The Eater Upsell," fills us in on how robotic animals are helping wildlife officers hunt hunters.
---

This week back in 1870, the inventor became an underground sensation, only to have his success blown away. Find out more and quickly enjoy the breezy rye cocktail it inspired.
---

Portland-based M. Ward, along with Zooey Deschanel, is half of the nostalgia-pop duo She & Him. But Ward has been releasing acclaimed solo albums full of smart indie folk since the late '90s. His latest, called "More Rain," came out this week. He spins a dinner party soundtrack filled with great guitar licks.
---

It's not a stretch to say Viola Davis one of the most celebrated actors working today. She won two Tonys, earned two Oscar nominations, and earlier this year, she became the first black woman to win an Emmy for Outstanding Lead Actress in a Drama for her starring role on the show "How to Get Away with Murder." The actor shares how an interview with Oprah set the wheels in motion for her award-winning role, why she pushed for a scene to take her wig off on-camera, and why she became involved with the Vaseline Healing Project.
---

On stage and screen, Alan Cumming has played -- among other parts -- Dionysus, the Devil, God, a Marvel superhero, and every character in a one-man staging of "MacBeth." In recent years, he's co-hosted the Tonys, stolen scenes on "The Good Wife," written a best-selling memoir, and revived his iconic role as the master of ceremonies in the musical "Cabaret." Before taking on a few of our listeners' etiquette questions, the triple-threat reveals how he came up with the concept of his new album, "Alan Cumming Sings Sappy Songs."
---

The actor stuck around after his chat with Rico and Brendan to answer listeners' etiquette questions, and told us about the best wedding he's ever attended.
---

Back in the late '80s and '90s, the L.A. band Jane's Addiction became one of the defining rock bands of the era, Dave Navarro, the band's lead guitarist, recently produced the documentary "Mourning Son." It's an intimate look at how he came to terms with the death of his mother, who was murdered by her ex-boyfriend when he was 15 years old. Dave tells Rico about navigating the darkest moment of his life while his band was exploding in popularity.
---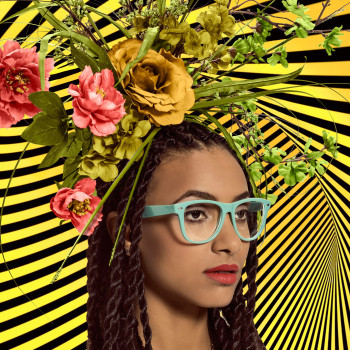 Jazz bassist, vocalist and composer Esperanza Spalding just released a new album. It's called "Emily's D+Evolution" and it's far funkier than the phrase "jazz vocalist" would lead you to believe. Here's a track called "Earth to Heaven."
---