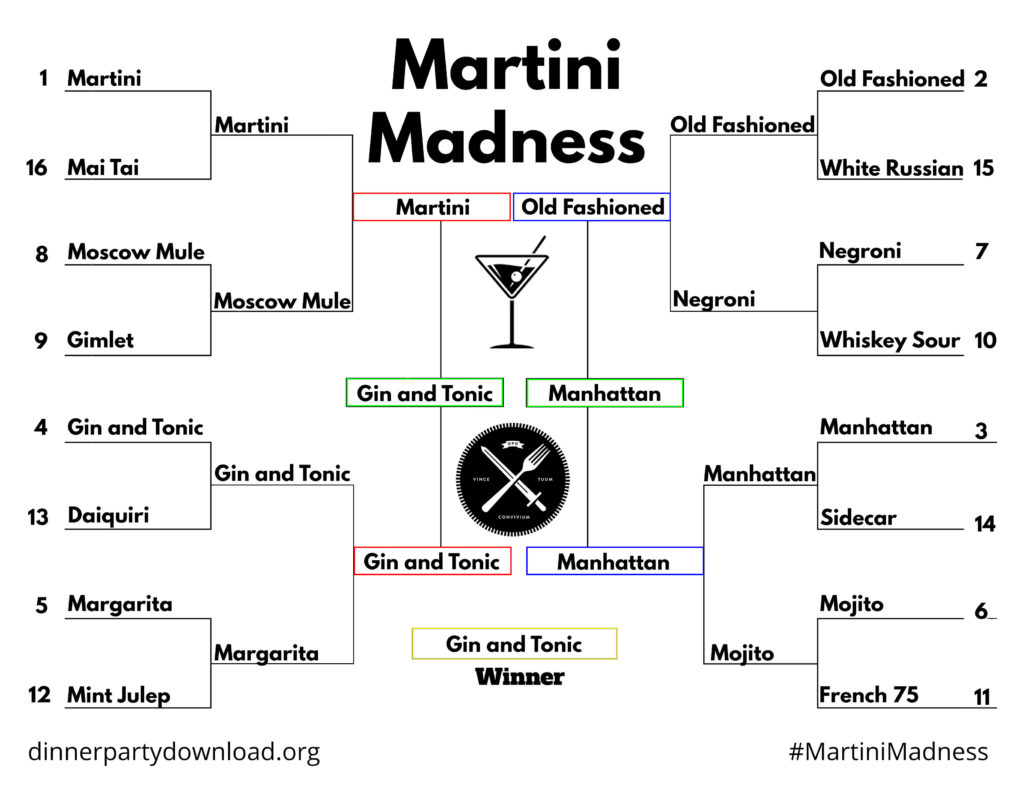 (Click to enlarge)
Hold on! I missed the first three rounds.
Want to see how the competition unfolded or want to know more of about the cocktails? Check out round 1 here, round 2 here and round 3 here. You can see the polls for yourself, find out more about cocktail history and get some classic recipes.
VOTE in the final round below. Polls close on Monday, April 3, at NOON PT.  Follow the hashtag #MartiniMadness on Twitter! We'll be coming up with a few web goodies for you to enjoy and keeping you up to date on the latest polls. Plus, YOU can use it advocate for your drink of choice to take the crown.
I love cocktails! Got any recipes?
Yes, we do! And you can get them delivered right to your inbox by signing up for our weekly newsletter right here:
We promise our newsletter is useful and fun. You also get a joke, a song recommendation, and a few behind-the-scenes updates. How many other newsletters give you booze, jokes, and music?
Round 4: Vote!