Actor Gillian Jacobs shares her "Love" for her Netflix show and public radio… Comedian Sam Richardson finds a friend — and his mojo — at the edge of the world… Jay Som DJs a Halloween party (springtime be damned)… And Emily Post's scions bring tips on hotel tips. Plus, decrypting the Rorschach test, Norway's answer to comment trolls, and MARTINI Madness. Fill out your boozy brackets, y'all!
---

This March, we're pitting cocktail against cocktail in the most spirited tournament ever. Which classic drink will reign supreme? YOU decide!
---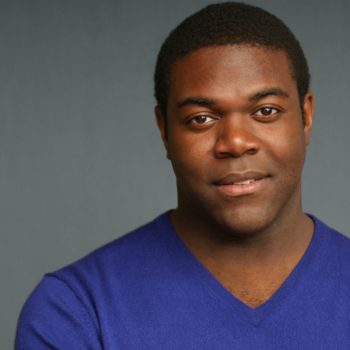 Comedian and actor Sam Richardson has become a standout on HBO's "VEEP" as a White House staffer who "fails up" better than anyone in history. Sam also stars in the new series Comedy Central series "Detroiters" with "Saturday Night Live" alum Tim Robinson. The show is about two best friends trying to eke out a living in advertising in the Motor City. In the audio above, Sam shares a tale about another best friend... or is he?
---

For six seasons, actor Gillian Jacobs played the wannabe activist Britta Perry in the cult hit comedy show "Community." She also did a star turn on Season four of HBO's "Girls," playing Mimi-Rose -- a foil to Lena Dunham's character, Hannah. She now stars in the Netflix comedy series "Love." Brendan chats with her about faking drunk, her deep appreciation of public radio, and more.
---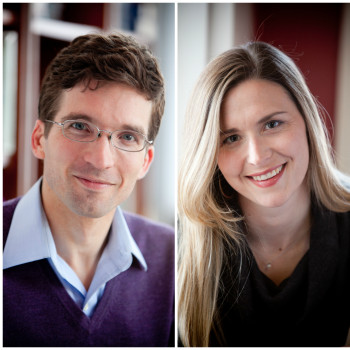 Each week you send in your questions about how to behave and often we post them to totally unqualified famous people, but this time we're calling in the pros: Lizzie Post and Daniel Post Senning. This time around, they school us on the art of catching up before advising our listeners on hotel housekeeping gratitude, self-checkout slowpokes, and more.
---

Jay Som first gained attention with songs she wrote in her bedroom and posted online. Not long after, revered indie label Polyvinyl signed her and her debut album of smart lyrics and pop hooks called "Everybody Works," comes out on March 10. She spins a few familiar tracks by Death Cab for Cutie, Debra Laws, and more.
---

Our topic for Chattering Class this week: Psychology's infamous Rorschach test. And our teacher is author Damion Searls. His new book, "The Inkblots," is all about Hermann Rorschach, an artistically-inclined Swiss psychiatrist who in the 1910s learned he could diagnose patients just by asking them to describe what they saw in abstract blots on paper. He talks with Rico about Hermann's history and what made the Rorschach's blots so effective and unique.
---

We hear back from our listeners about the word we've been pronouncing wrong, why it's OK for "Jeopardy" contestants to compete in amateur trivia tournaments, and more.
---

Join Brendan and Rico along with very special guest Sasheer Zamata ("Saturday Night Live") and more for a party to end all parties!
---