Angry no one has good penmanship these days? Blame Christopher Latham Sholes. Sholes was a printer, newspaper editor, and politician. And somewhere in there he also found time to invent stuff. Like a machine that printed page numbers into books. And then he read a magazine article that changed his life.
It was about a newfangled contraption described as a "literary piano." By hitting keys, you could print letters right onto a piece of paper. But it was a clumsy gizmo, and with the help of a pal, Sholes designed a better one in 1868. With it, he could tap out a sentence faster than the fastest penman in town could write it longhand.
Sholes called it "the typewriter."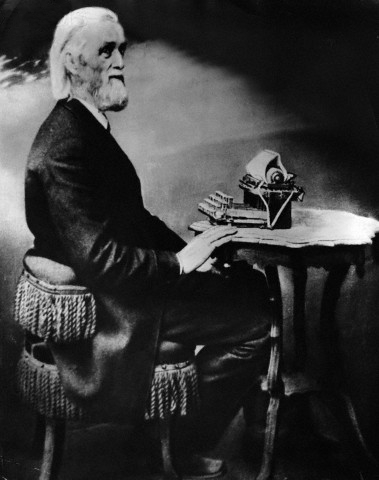 One problem, though: he didn't have cash to manufacture the thing. So, to possible financial backers he sent letters – typed on the typewriter, of course. A guy named James Densmore took one look, and he was in.
A decision he regretted when he actually saw Sholes' prototype.
It printed letters on the underside of the paper, so you couldn't see what you typing. It could only print capital letters. And if you weren't an expert typist the keys kept jamming … An issue, since Sholes was the only expert typist on Earth.
Sholes fixed the jamming problem by making sure common letter pairs — like "t" and "h" – didn't sit next to each other on the keyboard. Voila! The "qwerty" configuration we know today.
As for those other flaws? The machine became the first big-selling typewriter anyway. Alas, before it proved a hit, Sholes sold his share of the patent for a few thousand bucks. But it made Densmore a millionaire.
The Hunt and Peck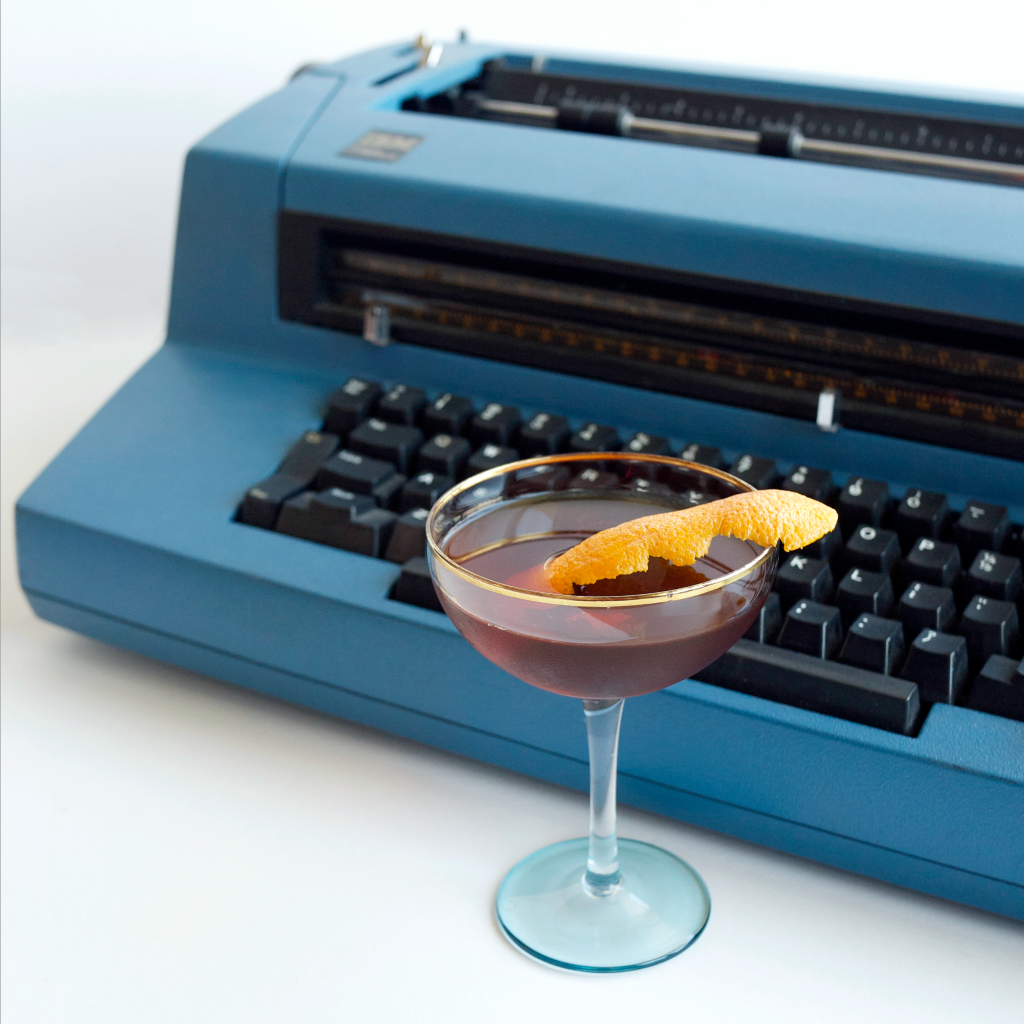 To get those creative juices flowing, mix up this cocktail as tapped-out by John Dye at Bryant's Cocktail Lounge in Milwaukee, where the typewriter was invented.
Ingredients:
 2 ounces of Kinnickinnic Whiskey (distilled in Wisconsin)
.5 ounce of Punt e Mes
.5 ounce of Ramazzotti Amaro
1 pinch Salt
2 dashes Angostura Bitters
2 dashes Peychaud's Bitters
Combine all the ingredients over ice and give it a stir. Strain into a coupe glass and garnish with a twist of orange peel. Try not to text while drinking.