The History Lesson
This week back in 1967, the people of Sweden made a shift to the right.
Ever wonder why some countries drive on the left? In Sweden, it was due to an ancient royal decree. Something about making deliveries easier for mail carts. But by the 1960s Sweden was surrounded by countries that drove on the right. Tourists would drive into Sweden and crash. And Swedes would drive out of Sweden and do the same.
So in 1967, the government announced September 3rd would be "H-Day." "H" for "Höger" — the Swedish word for "right." At 4am that day, the entire country would start driving on the huge. H-Day preparations were massive. The government changed thousands of traffic signs. It sent out millions of driver's manuals. Public buses got retrofitted with doors on the right. And Swedish TV raised awareness with an H-Day song contest. The winning tune was called "Keep To The Right, Svensson."
On H-Day morning, 8 thousand cops hit the streets to oversee the chaos. But except for a traffic jam at morning rush hour — There was no chaos. In fact, there were fewer traffic accidents that month than usual. One of H-Day's planners called it "a revolution in a few hours."
The Booze
The Swede '67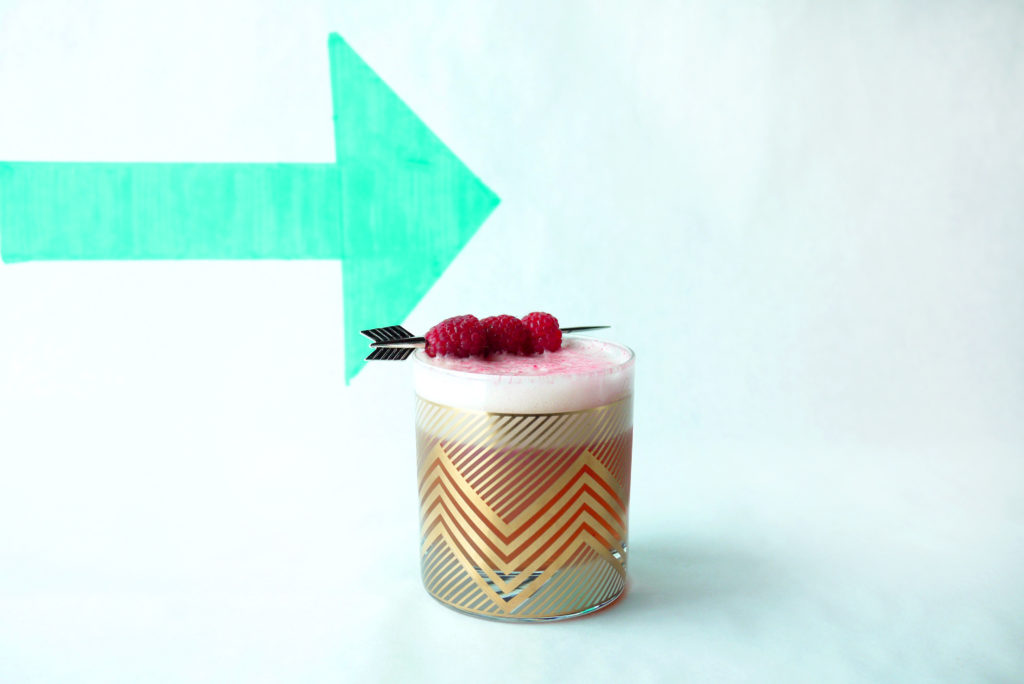 Engineered by Stefan Lindstrom, master bartender at Stockholm restaurant/bar institution Riche.
Ingredients:
1 ounce Elderflower schnapps
2-3 fresh raspberries
Champagne
Instructions:
In a rocks glass, muddle the two schnapps and raspberries. Top with as much champagne as you see fit. Lift the glass with your left hand, sip, and set it down on the right side of table. Wait 10 minutes and proceed with your right hand.