Samuel Wilson was the USA.  Figuratively speaking.
Sam's life wasn't especially remarkable.  The son of Scottish immigrants, he grew up to run a meat-packing business.  When the war of 1812 rolled around, Sam supplied barrels of beef to the Army… and that's when he unwittingly became an American symbol.
See, the beef barrels were stamped "U.S."  And soldiers joked the initials stood not for the meat's country of origin but for the guy who'd shipped it:  Their good ol'… Uncle Sam.
In September 1813, Sam's local newspaper caught wind of the story and ran with it.  Soon, "Uncle Sam" became the go-to nickname for the U.S. government.  So when the superstar political cartoonist Thomas Nast needed to symbolize America?  He drew a goateed guy in a star-spangled suit… and named him Uncle Sam.
The best known Uncle Sam wasn't drawn by Nast, though. It was the one on that "I Want You" military recruitment poster. Drawn by illustrator James Flagg, who humbly based Uncle Sam's face… on his own. Rumor has it, so he wouldn't have to pay a model.
Sam wants you to hear his story whilst sampling this custom cocktail:
The Government Lunch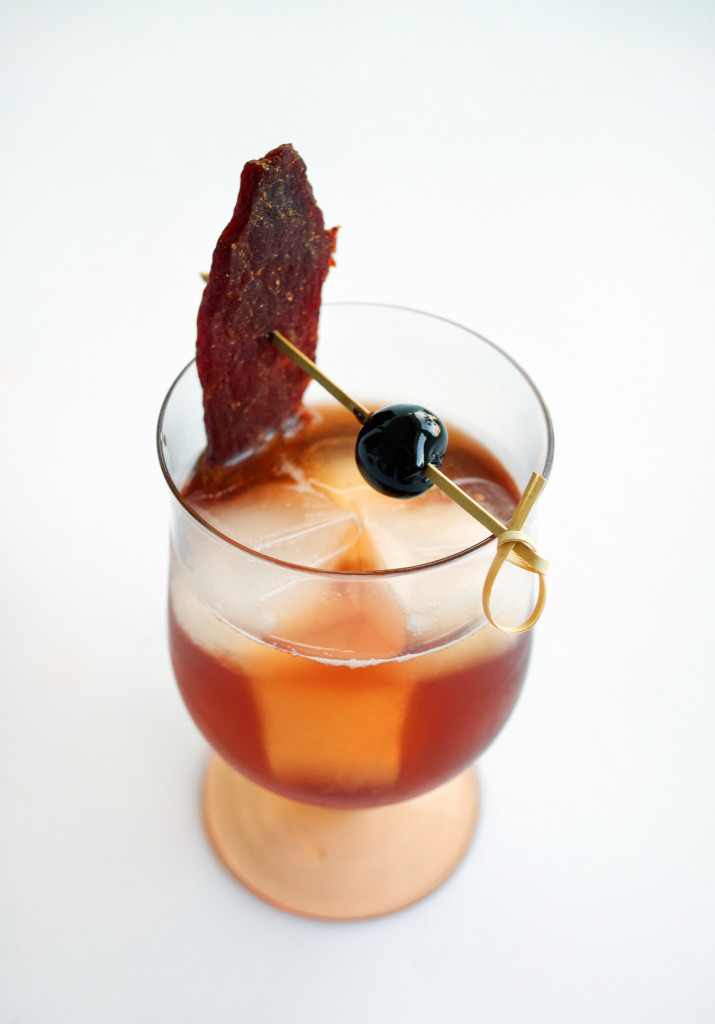 Doled out by "Brother" Bob Fornasiero, general manager at The Ruck in Troy, NY.
Stir these Hudson Valley staples with ice in a rocks glass:
Top with fresh apple cider, and then garnish with:
Accept this shipment from Uncle Sam, and soak in the patriotism.