The History Lesson
This week back in 1935, America unleashed one of its most horrifying inventions upon an unsuspecting world. You can blame Oklahoma City, Oklahoma — for the parking meter.
More specifically? You can blame Oklahoma City's Carl C. Magee. Back in 1933, the town's Chamber of Commerce appointed Carl to the traffic committee. His task: To figure out why shoppers could never find a place to park their cars downtown. Carl studied the area and realized the problem wasn't too many cars. It was that most parked cars never moved. Downtown workers would drive in early, and take up 80 percent of the parking spaces — all day long.
Two years later, Carl had invented a solution: A little timer on a pole beside each space. Drivers dropped in a nickel and got up to an hour of parking. After which they had to move, or pay a fine. In the dead of night on July 16th, 1935, workers planted the first crop of Carl's "park-o-meters." Soon, they were spreading like weeds.
Drivers hated parking meters immediately. Some filed lawsuits, calling them a form of illegal taxation. And it didn't help when the first parking ticket was placed on a preacher's car. While he was in a store getting coins — to feed the meter. A judge dismissed that ticket. But meters themselves were ruled perfectly legal. Today there're 4.5 million of them in the U.S. alone. And parking — is a 30 billion dollar industry.
The Meter Walk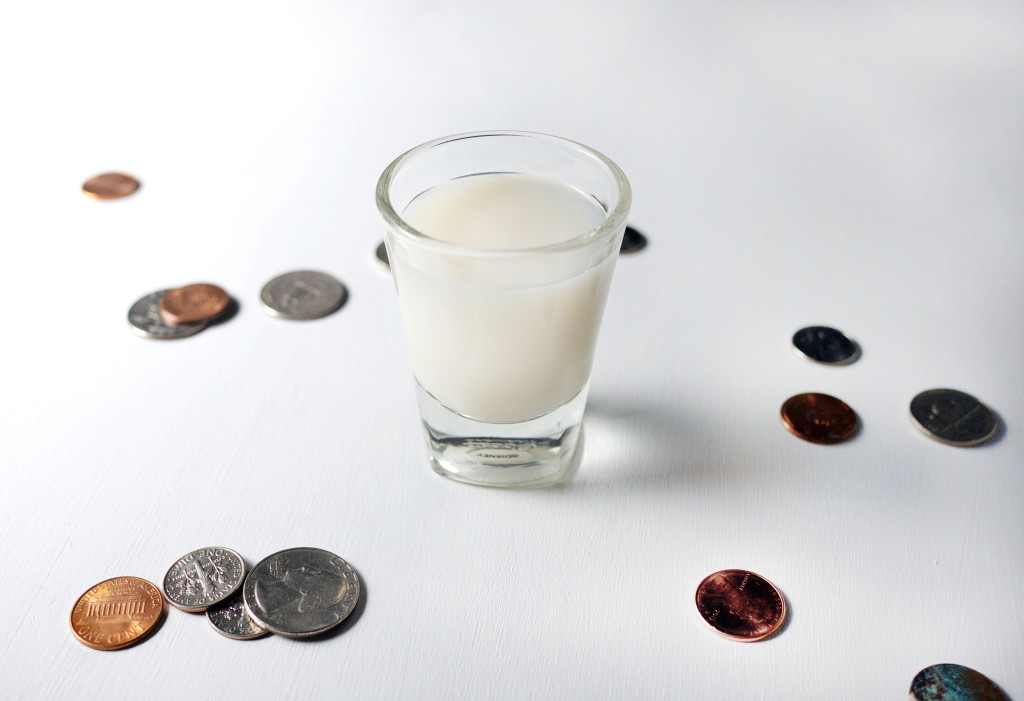 Park it and drop some coins for this cocktail created by Moe Hannouni, bartender at the possibly haunted Skirvin Hotel Bar in Oklahoma City, OK.
Ingredients:
In a shot glass pour:
1/2 oz. Irish Cream
1/2 oz. Goldschlager liqueur
1/2 oz. Rumple Mintz
Drink it down quick. Race out in the cold to feed the meter. Suddenly remember it's the middle of summer. Be tipsy anyway.