UPDATE: Find out which cocktail won Martini Madness here.
Usually in the show, Brendan and Rico tell you something that happened this week in history, then pair it with a fitting boozy beverage. But this week, we're doing something different.
This month on our website we've been running a bracket we're cheekily calling #MartiniMadness. We've pitted classic cocktails against each other and urged you to vote for your favorites and now we're down to the final two.
Cue the music!
In one corner, we have the mighty, whisky-based tipple known as the Manhattan. And in the other corner, surprisingly, is the Gin and Tonic, which staged a stunning upset over the Martini (with a little help from our guest co-host Lauren Ober)!
So, for this epic match-up, Rico and Lauren each went out and enlisted an expert to champion one of these drinks and explain why it should be crowned king of cocktails. In the audio above, you can hear interviews with the two mixologists.
Catch a highlight from their interviews and photos of their contenders below.
Gin and Tonic
Defender: Nicole Hassoun, head distiller at Joseph A. Magnus & Co. distillery in Washington, D.C.
Nicole also created a line of craft tonics called Chronic Tonic. So, she seemed like maybe she'd be the person to defend the Gin and tonic.
Why it should beat the Manhattan:
"Well, it crushes the Manhattan. One: because of ease of creation. It is two ingredients and the lime on ice, you don't even have to mix it," Nicole explained. "It also, obviously, is anti-malarial, as we discussed. It is a muscle relaxer, as we discussed. And it has the calming effects of that beautiful ethanol that's in that Gin."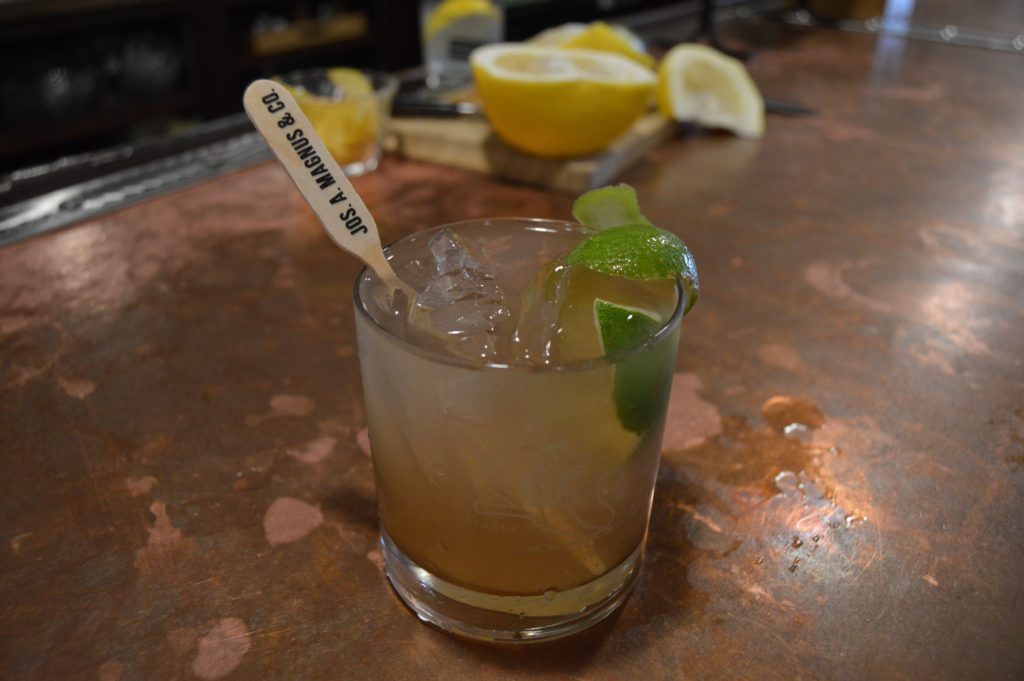 "It has more flavor than a Manhattan," she added. "I mean, I know sweet vermouth is amazing. Trust me, I drink on the rocks. It's wonderful. But Gin is like a spice blend. Specifically, Gin and tonic because it's hitting kind of geographically on the tongue all the points that you want to hit."
"You get the bitter from the quinine, and you get to the citrus, you get the sweetness from the tonic water itself, and you get these all these other kind of umami flavors from the Gin. It's a pretty perfect cocktail, to say the least."
Manhattan
Defender: Cari Hah, bar manager at Big Bar in Los Angeles
Why the Manhattan is great:
"It's kind of one of those things that I consider almost a gateway into the whiskey world. The sweet vermouth kind of like rounds out those presumably harsh edges of what whiskey is, and it gives it a softness, and it's a little bit sweet," Hah said. "You know, it has a beautiful cherry in it… It's very easy to drink."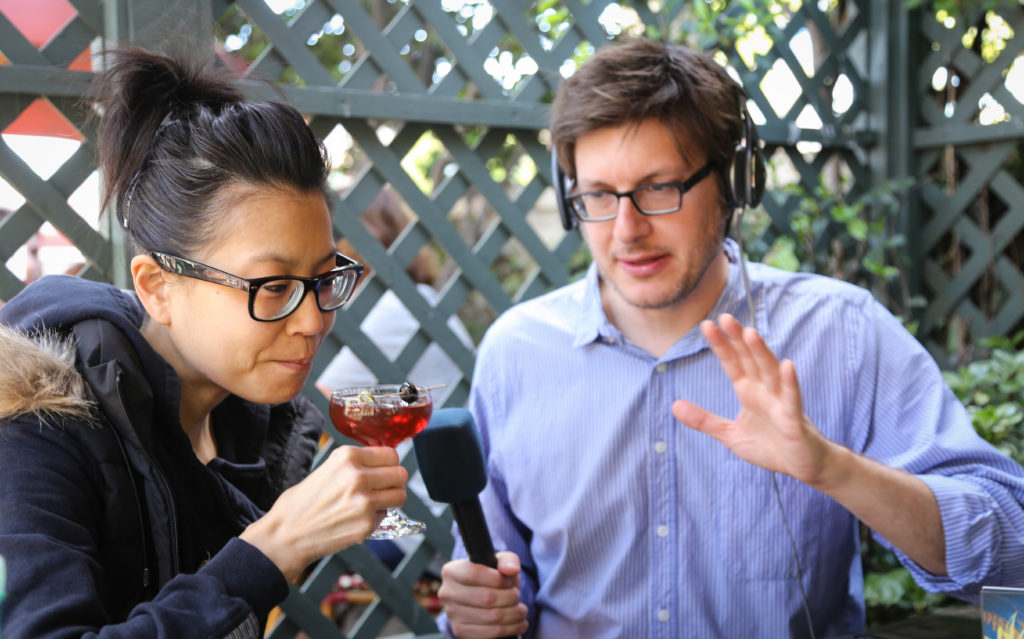 You are now informed. VOTE!
That was fun. By the way, I love cocktails! Got any recipes?
Yes, we do! And you can get them delivered right to your inbox by signing up for our weekly newsletter right here:
We promise our newsletter is useful and fun. You also get a joke, a song recommendation, and a few behind-the-scenes updates. How many other newsletters give you booze, jokes, and music?