Country music legend Johnny Cash always sympathized with guys in prison.
Part of it was his Christian faith, which taught him bad people could always be reformed. And part of it was that prisoners loved his music. His first top 10 hit, after all, was called, "Folsom Prison Blues."
When the song stormed the charts in the '50s, Cash got so much fan mail from inmates he actually did a series of concerts in prisons. The rowdy audiences gave him a hero's welcome that blew his mind.
But, cut to a decade later… and Cash's career had nose-dived. An addict, he'd been jailed for drug possession, and for trying to bribe a cop. He got a rep for blowing off concerts or playing stoned. Now he was the bad guy who needed to reform. And finally he came up with a three-step plan to do it: First, sober up. Then, stage another prison concert, and this time, record it.
At first, Cash's label wasn't interested. He hadn't had a hit in ages. And a bunch of outlaw songs — played in front of criminals — didn't seem like a radio-friendly idea. But after months of ignoring Cash's pleas, Columbia records finally acquiesced.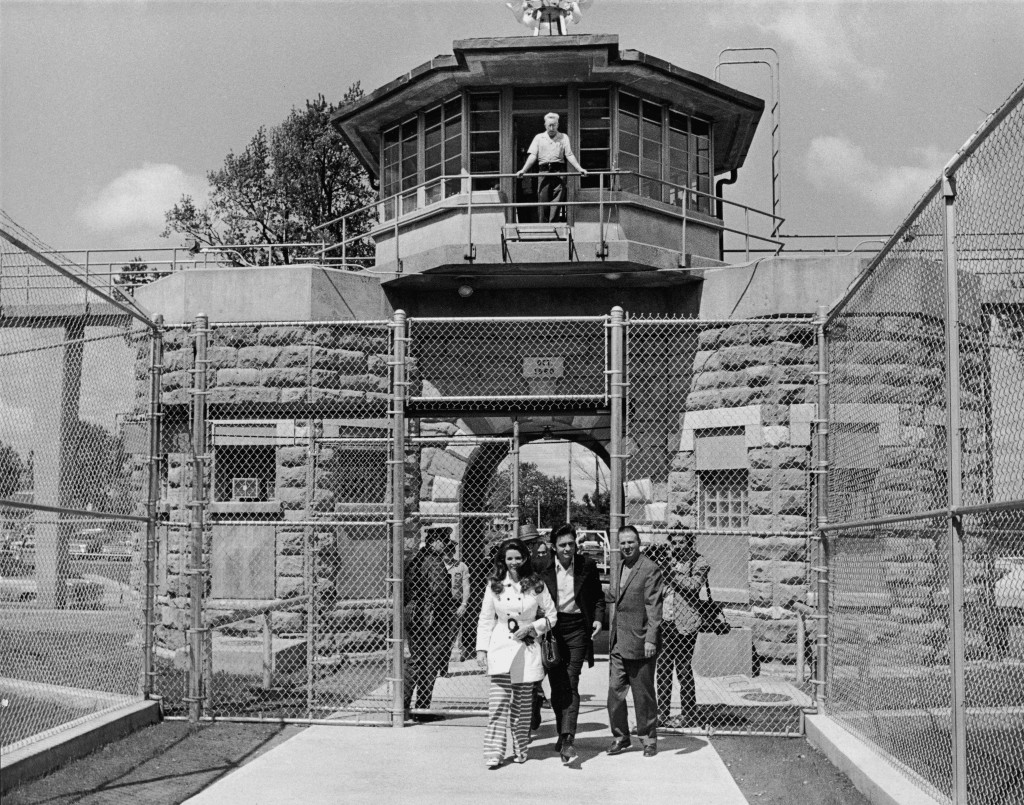 At Folsom Prison on January 13, 1968, an MC asked the crowd of two thousand felons to hold their applause until after the star of the show introduced himself.
The record of that wild gig, "Johnny Cash At Folsom Prison," was a top 15 hit on the pop charts. His follow-up album, taped at San Quentin, hit No. 1.
Those felons saved Johnny Cash's career. And a couple years later he returned the favor… by personally lobbying Congress for prison reform.
This week, there are are two drink recipes (a mocktail and a cocktail) inspired by this history.
Mocktail
The Blackberry Hill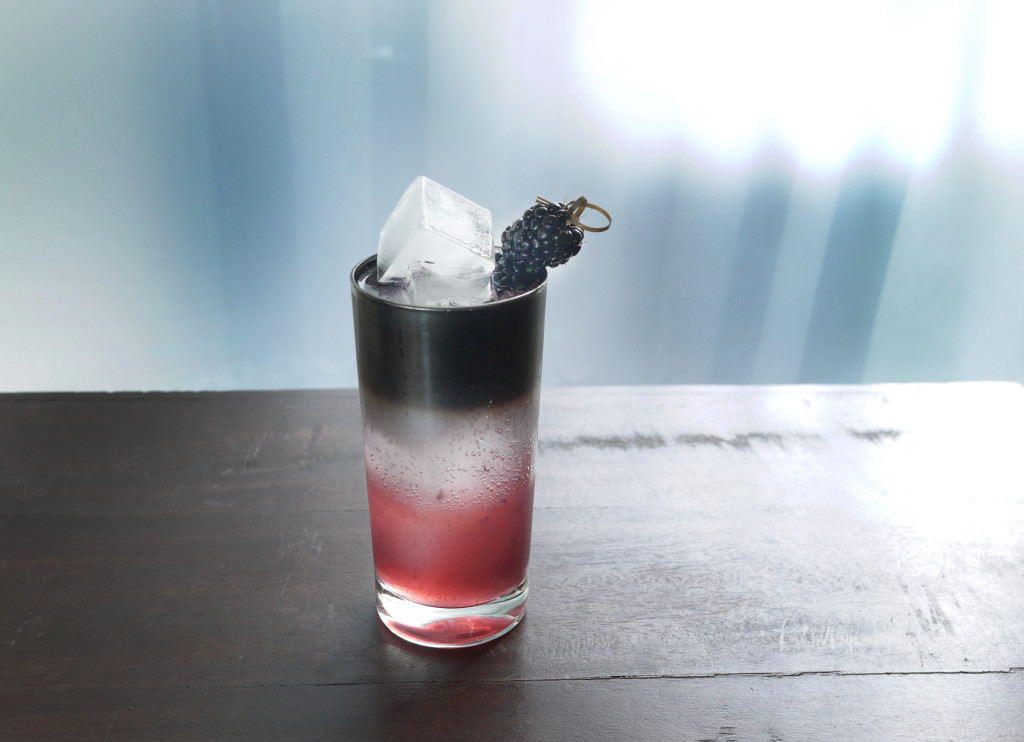 Stirred up by Jeff Dasher, lead bartender Shady Lady Saloon in Sacramento, CA, which is near where Folsom Prison still stands. We asked Jeff to make a mocktail since Johnny Cash famously struggled with addiction.
The "Hill" of the drink's name is a reference to a line in Jeff's favorite Johnny Cash song, "Cocaine Blues," where he mentions getting in a little trouble with the sheriff of Jericho Hill.
Ingredients:
1 1/2 ounces Blackberry-thyme syrup (because of "doing time" in prison… get it? Find a recipe here)
3/4 ounce Lemon juice
Bundaberg Ginger Beer
Vanilla bitters (to add a little darkness to the cocktail to honor the "Man in Black")
Ice
Blackberries
Instructions:
Pour Blackberry-thyme syrup and lemon juice in a highball glass. Top that off with ginger beer, add ice and a few drops of bitters. Garnish with a few blackberries and enjoy.
Cocktail
The Man From Reno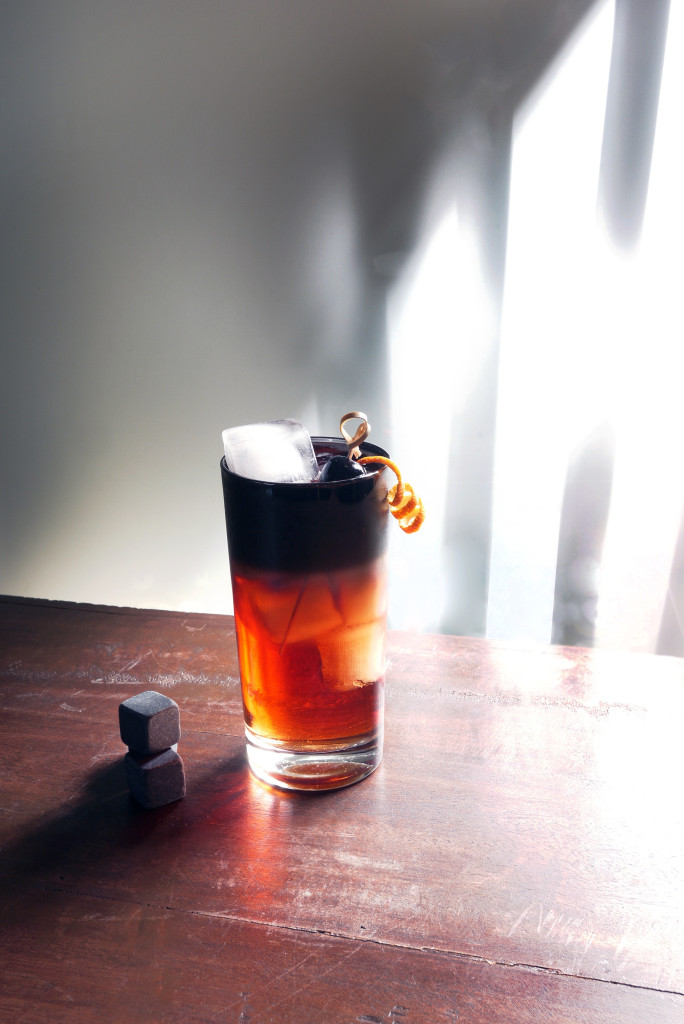 The name of the drink was inspired by the "But I shot a man in Reno just to watch him die" line from "Folsom Prison Blues" and the cocktail's blood red color.
Ingredients:
1 1/2 ounces Rittenhouse Rye Whiskey
1/2 ounce Amaro Averna (an Italian liqueur traditionally used to make a Black Manhattan, to go with Cash's "Man in Black" theme)
1/2 ounce Campari (to add a little bitter flavor, because a man in prison is anything but content)
Laphroaig Scotch 10 Year
Orange bitters (spice it up a bit)
Angostura bitters
Orange twist
Instructions:
Wash the highball glass over a large whiskey stone with the smokey Laphroaig Scotch (you can find three different methods on how to do that here) because, in Jeff's opinion, "Johnny Cash's life was nothing but washed in smoke."
Add in whiskey, Averna, Campari, two dashes of orange bitters and two dashes of angostura bitters. Finish off with an orange twist garnish that's piped through a brandy-soaked cherry. The garnish as a reference to the "ball and chain" that used to be used for prisoners.