For a while, transfusions… were a bloody mess.
Some say the first one was tried 500 years ago on a dying Pope. To save him, his not-so-advanced doctors literally fed him blood from three people. Who got a ducat each for their trouble, which they never spent, 'cause the procedure killed them and the Pope.
Many historians doubt that tale. But there's no denying what happened in June 1667. A Frenchman named Jean-Baptiste Denys treated a wounded teenager by infusing him with sheep's blood. The kid recovered. It was a miracle.
The problem? It really was kind of a miracle. The kid shouldn't have survived a transfusion of animal blood. The next time Denys tried it, his patient died. In fact, so did his next several patients, including a Swedish Baron. Soon, the practice was banned.
Eventually, of course, doctors figured out transfusions between people. The key being: we have four major blood types. And an infusion of the wrong one can kill you.
Still, as a species, we've got it easy. Cows have 11 blood types.
Bloody Corpse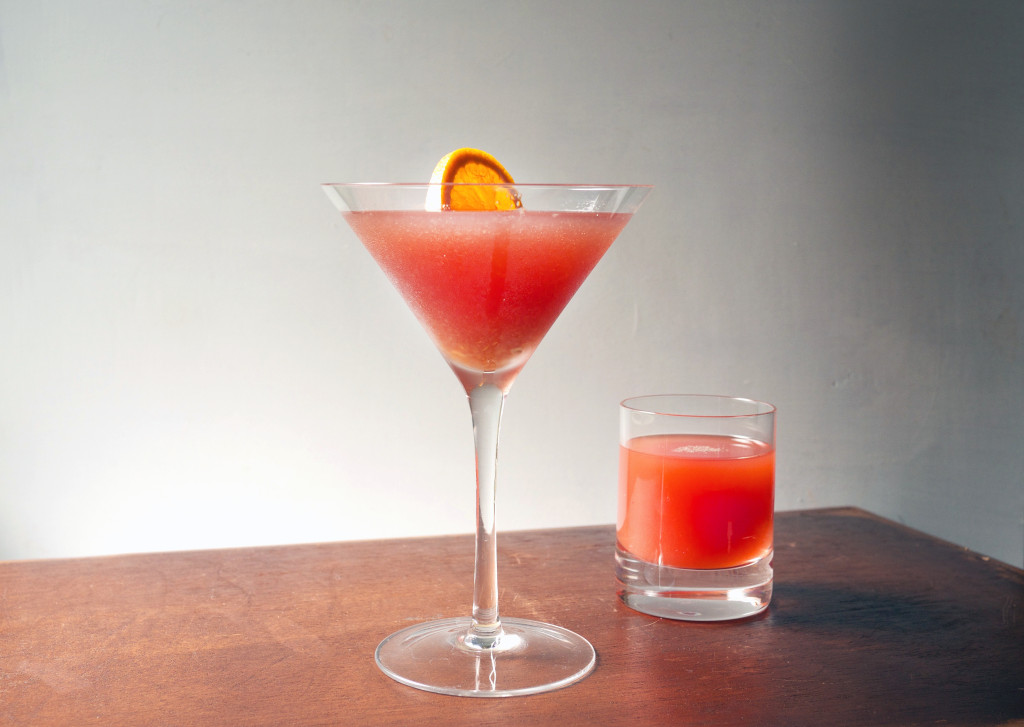 Concocted by Mika Mas of Experimental Cocktail Club in Paris.
20 mL lemon juice
1 dash absinthe
20 mL Lillet Red
25 mL gin
1 slice blood orange
A variant on the classic Corpse Reviver No. 2 cocktail — with extra blood. Shake fluid ingredients together and strain into a martini glass, garnish with orange slice, and serve with a side of spicy tomato juice (á la bloody mary). Drink before eleven in the morning to revive the hungover, if not the dead.