"Saturday Night Live" cast member Kyle Mooney takes on some first world problems… Writer and photographer Teju Cole explains how he tried to be gangsta in his new book… Flying Lotus chats with us about his nightmarish film 'Kuso' and why you shouldn't believe everything you read about it… New York Times Editor Erin McCann explains how eagles are taking on drones… Singer Vagabon gives us a party playlist that demands respect… Why you're missing out on fish collars… and more.
---

Back in 1902, a guy named Willis Carrier drew up plans for an invention that made life a lot more comfortable for everybody. Learn the history of the modern air conditioner and get a chilly drink to go with it.
---

Laetitia Tamko, better known by her stage name, Vagabon, gives us a playlist that is both low-key and powerful, featuring Solange, Christine and the Queens, and more.
---

So, chances are you've heard the phrase nose-to-tail dining, the food movement that encourages eating every part of an animal, not just certain popular cuts. Typically, it's applied to pigs or cows. But increasingly, restaurants are serving the less popular parts of fish. Adam Geringer-Dunn of Greenpoint Fish & Lobster Co. explains to Brendan why fish collars have been popping up on menus all over the country and why he considers them the spare ribs of the sea.
---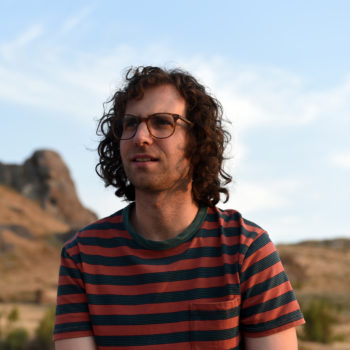 Each week you send in your questions about how to behave, and here to answer them this time is Kyle Mooney. You know him as a cast member on "Saturday Night Live," the movie "Zoolander 2," and he's now starring in a film he created with an old writing partner, "Brigsby Bear." He tells our listeners what to do with sneaky party DJs, the best way to eat bacon, and more.
---

Flying Lotus is an artist who has been blowing people's minds in multiple mediums since his music debut in 2006. Now, he's moving to the big screen with his debut film called, "Kuso." He chats with Rico about his cinematic influences, what the critics missing out on by focusing on the cruder elements of the film… and championship tag.
---

Teju Cole is a true polymath. His novel, 'Open City,' won the PEN/Hemingway award. And he writes about photography in a column for The New York Times Magazine, which makes sense since he also exhibits his own photography around the world. His new book, 'Blind Spot,' combines all these pursuits into one publication. talks with Brendan about what he learned about himself in the process.
---