Actor Craig Robinson ("The Office") shows off his dramatic chops (and his German) in "Morris from America"… Phoebe Waller-Bridge– star of Amazon's buzzy new series "Fleabag"– pulls off the ultimate stage prank… Rocker Angel Olsen reflects on lost cities, found lovers, and songs worth preaching about… And Sir Arthur Conan Doyle assists in solving a REAL mystery — which we celebrate with a custom tipple. Plus, the humble origins of sake, fall food (and restaurant bathroom!) trends from Bon Appetit, and tips on hotel tipping from the Posts.
---

Around this time back in 1907, the greatest mystery writer ever took on a criminal case himself. Learn the history, then enjoy a curious cocktail.
---

Angel Olsen is an Asheville-based singer and guitarist. She made a name for herself with haunting vocals and harmonic soundscapes that draw on everything from psychedelia to country-western music. Her much-anticipated sophomore album, called "My Woman," comes out this week. She also performed a few songs at our live show in St. Paul, Minnesota, last year. Here she is with a party playlist for the long weekend ahead.
---

Craig Robinson is probably best known for his long-running role as Darryl on TV's "The Office," but there's pretty much no great comedy show he hasn't appeared in, from "Key and Peele" to "Eastbound & Down." His new role in "Morris From America" is a departure. Robinson shares what it was like to toe the line between friend and father in "Morris From America" and reveals his deepest fear.
---

Phoebe Waller-Bridge, writer and star of the upcoming Amazon Original Series, "Fleabag" -- based on her play of the same name -- shares a tale from her days in the theatre, when her writing and acting talents weren't the only thing on display.
---

Bon Appétit magazine released their annual "Best New Restaurants" issue, wherein they name the top new eateries in the country. Andrew Knowlton and Julia Kramer are the two lucky editors who got to travel the country, eating their way through hundreds of restaurants. Brendan chatted with Julia about the trends they observed en route... including the gussy-ing up the now ubiquitous oyster.
---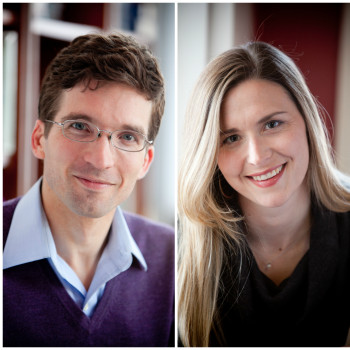 Each week you send in your questions about how to behave and often we post them to totally unqualified famous people, but this time we're calling in the pros: Lizzie Post and Daniel Post Senning. This time around, they school us on the art of catching up before advising our listeners on hotel housekeeping gratitude, self-checkout slowpokes, and more.
---

This week on Chattering Class, we're learning about saké. And our expert is Erik Shirai. His debut film is a gorgeously shot, quietly meditative documentary called, "The Birth of Saké." It debuts this Monday, Sept. 5 on PBS. And it details the painstaking, traditional method of saké making at a single Japanese brewery.
---

All the music from episode 356.
---