This week: Legendary singer Tony Bennett, with collaborator Bill Charlap, color our world joyful – then compliment Rico's dad… Rocker Kurt Vile spins a soundtrack for cowboys, outlaws, and toddlers… Mad food scientist J. Kenji Lopez-Alt solves a few kitchen mysteries… The Posts run etiquette circles around us… A fascinating new documentary puts a face to counter-terrorism "informants"… Plus, the fastest musical in history, the high-tech origins of the Super Soaker, and more!
---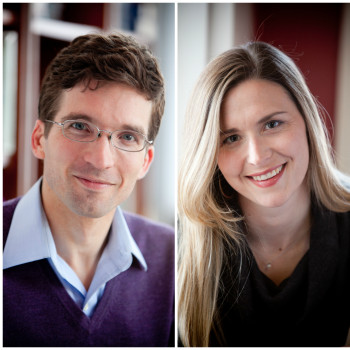 Daniel Post Senning, great-great-grandchild of etiquette doyenne Elizabeth Post, tells a hipster joke to rival the one Jenny Lewis gave us. He and his cousin, Lizzie Post, stopped by this week to deliver a little advice.
---

Jody Avirgan, host of the weekly podcast "What's The Point," tells us how the Broadway hit "Hamilton" outpaces all other musicals in terms of words per minute… well, until Twista takes a crack a Broadway.
---

This week back in 1949, a man was born who helped revolutionize space exploration, the military... and squirt guns. Learn about inventor Lonnie Johnson, then blast away your cares with a custom drink that packs a punch.
---

Kurt Vile co-founded the band The War On Drugs, then launched a solo career so successful that his hometown of Philadelphia declared August 28 "Kurt Vile Day." Grantland calls him "One of the most talented rockers of his generation." His new album, called "b'lieve i'm goin down..." is out now. He gives us a few tracks to float along with at your next dreamy dinner party.
---

Bill Charlap is one of the top jazz pianists and bandleaders in America. And Tony Bennett... well, in his almost 70 years as a musician, he's released over 70 albums, won 18 Grammys, and a couple of Emmys, and is one of the greatest singers ever of American jazz and pop standards. He and Charlap just released "Silver Lining," an album of songs by the composer Jerome Kern and the two talk to Rico about Kern's work, finding satisfaction as an artist, and Bennett's unwavering love of San Francisco.
---

As you might've heard from Rico's interview with Tony Bennett this week, his father is a big fan of Bennett's work. Here are a few other Bennett track recommendations from the dads behind DPD (yeah, we roped in Brendan's dad too). We figured Tony would approve. We hope you do too.
---

If you've ever watched TV, chances are you've seen comedian Fred Stoller in action. He's had guest roles on series like "Scrubs," "Friends," and "Everybody Loves Raymond," which leads to the very self-aware title of his memoir, "Maybe We'll Have You Back: The Life of a Perennial TV Guest Star." The Brooklyn comedian hilariously recalls a neurotic adventure involving a demo tape, a director, and the U.S. postal system.
---

This week, Brendan talked with self-professed food nerd J. Kenji López-Alt about his new book, "The Food Lab: Better Home Cooking Through Science." It's a thousand-page book on every food in the world... and how most people are cooking them wrong. The chef and Serious Eats managing culinary director explains his method of bringing science to the kitchen and busting that myth about searing meat.
---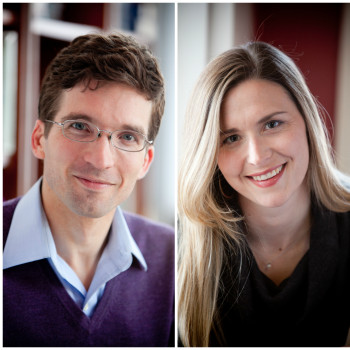 Etiquette royalty Lizzie Post and Daniel Post Senning answer listener questions on dodging baby news queries from nosy chums and what to do if you spot friend's family member's explicit online ad (yikes).
---

Most Americans are probably aware that whole departments of the government are trying to prevent terrorist acts. But how exactly are they going about it? And how effective are they, really? The new documentary "(T)error" gives a rare glimpse into the world of assessing terror threats. Co-director David Felix Sutcliffe talks to Brendan about getting a rare glimpse into the world of an FBI informant.
---

Suburban Lawns were a post-punk band from Long Beach, California in the late '70s early '80s. They only released one, celebrated album and a few weeks back, the label Futurismo released it again. Here's a track from it called "Janitor."
---