Peter Capaldi — star of the beloved sci-fi series "Dr. Who" —  brings etiquette advice via TARDIS… Funnyman Paul Scheer revels in terrible movies, pseudo-reality… Filmmaker Alexandra Pelosi explores how the tech boom and gentrification have remade San Francisco, her hometown… Dance-pop star Shamir works it, while working retail, and whips up a party soundtrack… The great British calendar shift of 1752 inspires a Colonial cocktail… We remember the Queen of the Beach Read —  and dear friend of the show — Jackie Collins… And Cali pop outfit The Mantles give you some ear candy for before, during, or after your next party.
---

The dance-pop star, who gave us a great party playlist for an evening dining on lengua empanadas, offers up a pointedly lame icebreaker you won't be able to erase from your memory.
---

We take a look back at the fun we had with the late novelist and bid a fond farewell to a great guest and friend of the show.
---

Around this time back in 1752, everyone in America lost 11 days of their lives. Learn about the time-warp and wash it down with an orange-infused take on a Dark 'N' Stormy.
---

Shamir's androgynous voice and killer hooks landed him a record deal just out of high school. The Las Vegas native, who released his debut LP "Ratchet" in May to rave reviews, gives us an eclectic playlist filled with mid-tempo tunes that won't make you fall asleep on your plate.
---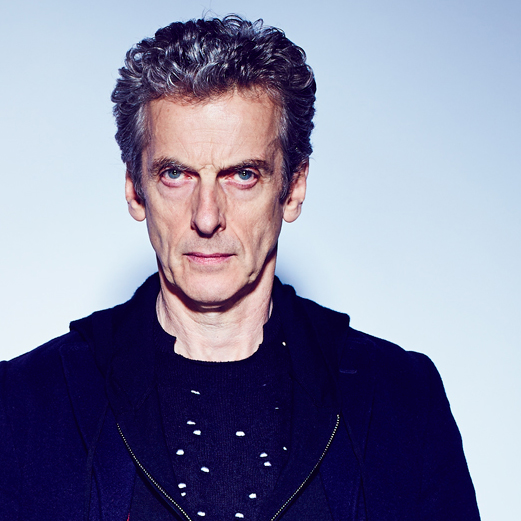 Peter Capaldi won an Oscar for directing the short film "Franz Kafka's It's a Wonderful Life," but he's best known as an actor. Most recently, he became he became the 12th actor to portray the title character in the beloved sci-fi series "Doctor Who." He talks with us about putting his own spin on a favorite character from his childhood and the acting challenges involved with the show's ever-shifting tone.
---

The star of the legendary "Doctor Who" explains what a tardy Time Lord would do, and how to deal with those who would dare criticize his show.
---

Paul Scheer is probably best known for his role on the hit show "The League," and he also co-hosts the "How Did this Get Made?" podcast, which is dedicated to mocking terrible films. The comedian, who appeared at our Los Angeles Podfest event, reveals the moment he knew "The League" was going to be a blast, why he can't look away from "The Bachelor," and how an elaborate skateboarding scene is signal of a bad movie.
---

Journalist Alexandra Pelosi was born and raised in the city by the Bay. Her new documentary, called "San Francisco 2.0," She examines how the counterculture capital of the world has changed since the tech boom of the 2000s.
---

The Mantles are a pop group that call the Bay Area home. They have a new album coming out on October 16 called "All Odds End." Here's the album's lead track, "Doorframe"
---