Novelist Jackie Collins passed away at the age of 77 this week. She was the undisputed queen of the beach read, wrote over thirty New York Times' bestsellers, sold over 500 million books, and we had her on the show as often as possible to dispense etiquette advice.
We kept inviting her back because she bristled with energy, had a mischievous wit, and managed to be classy even when she dished about Hollywood's elite.  But also… we admired her.
Yes, her prose may've been less-than-sparkling, but Jackie was a very smart, very successful person who started writing sexy books at a time when women just didn't do such things. She was an avowed feminist who was especially proud of writing about strong women, like her longtime protagonist, Lucky Santangelo. We'll miss her.
Here's a list of Jackie's great appearances on our show:
Jackie's tells Brendan and Rico about soda-pop benders with The Mamas & The Papas.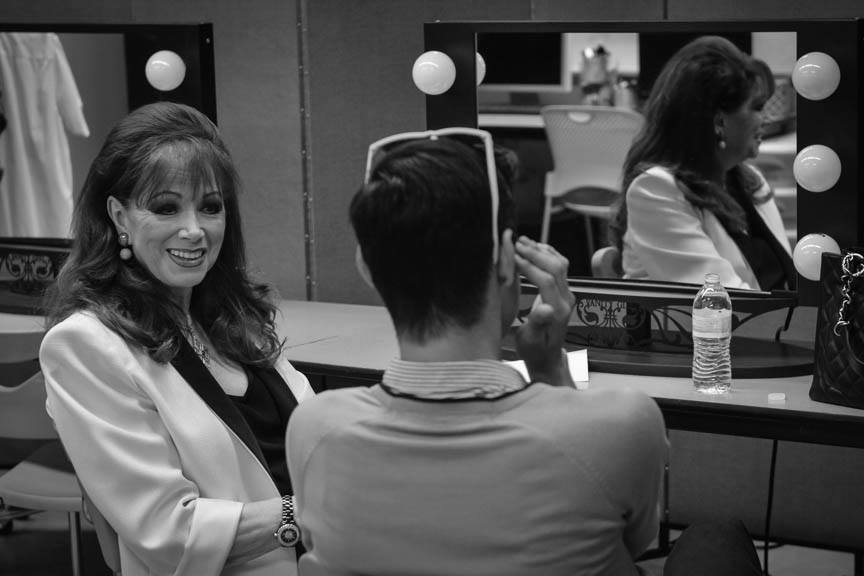 The novelist answers a few audience questions at our 2014 live show.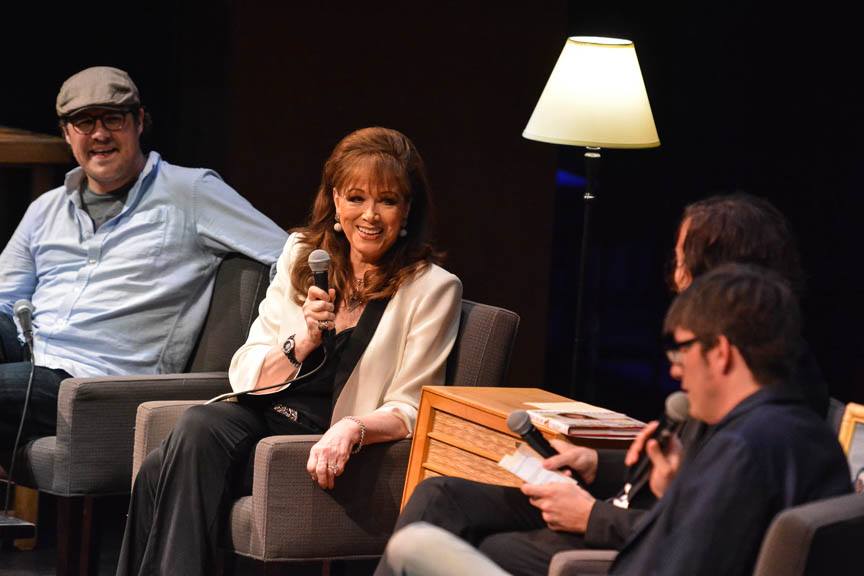 Jackie doles out advice to one listener whose husband is a writer and often names the mean femme fatale of his novels after her.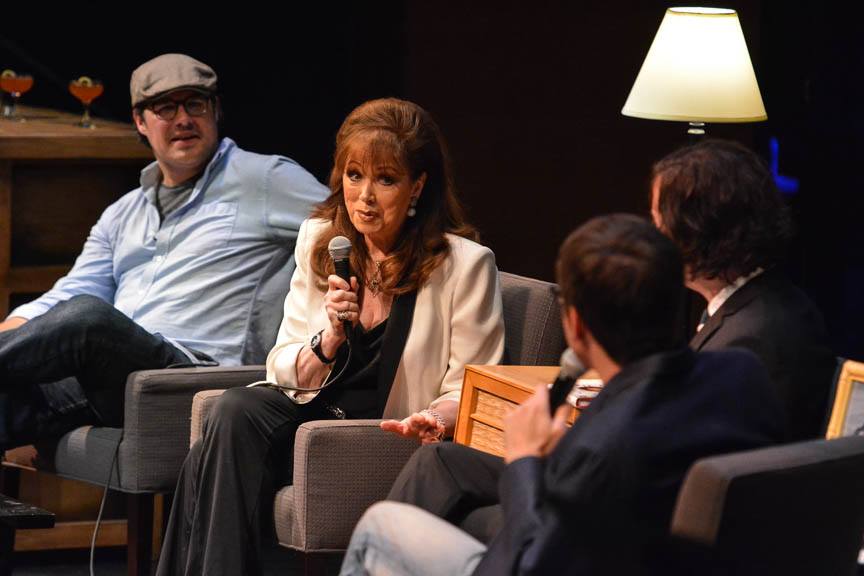 The best-selling author offers up two little secrets behind crafting bestsellers.
Jackie's final appearance on our show, in which she wonders what happened to four play in films.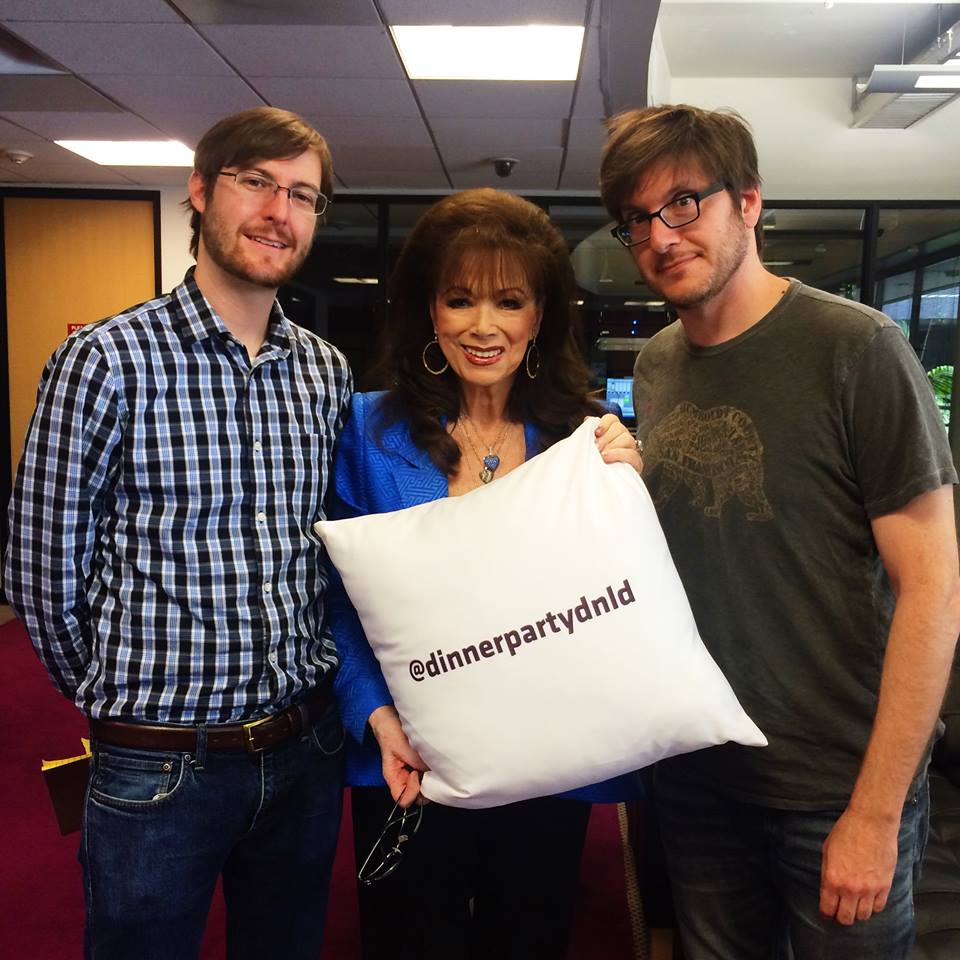 Farewell Jackie.