On this week's show: Liev Schreiber, star of the hit hit-man series "Ray Donovan," brings stories of his dog days… A follow-up documentary from Oscar nominee Joshua Oppenheimer ("The Act of Killing") looks into the eyes of mass murderers… Mega-producer Mark Ronson DJs our dinner party, gets us out of our seats… A requiem for summer, and siblinghood, from writer Amelia Gray… Brendan visits an Austrian "imbiss" shack — a sort of meat-and-greet… And the Posts let us eat cake (and sleep at work). Plus: the birth of Bugs Bunny, the garbage robots on the horizon, and the vegan you don't want to meet at a party.
---

The "Rectify" and "True Detective" actress puts a modern twist on the ol' light bulb joke with a little vegan humor.
---

Manoush Zomorodi, host of WNYC's NotetoSelf, fills us in on plan to make several hundred smart garbage and recycling bins into Wi-Fi hotspots.
---

This week back in 1940, Warner Bros. released the animated short "A Wild Hare," officially introducing one of the biggest stars in movie history: Bugs Bunny. Learn how Bugs got his name and his catchphrase, then sip this wascally drink.
---

The pop hit maker returns to the show and creates a party playlist that'll envelop you in good vibes... and then, not surprisingly, funk you up.
---

For two decades, Liev Schreiber has been acting in a wide assortment of theater and film - but he never wanted to do a television show. That, however, was before finding himself in the starring role on Showtime's new series, "Ray Donovan."
---

Amelia Gray was shortlisted for the Pen/Faulkner Award for Fiction in 2012 for her novel "THREATS." The Los Angeles-based writer returns to the Dinner Party Download to read an excerpt from her recently released collection of short stories called, "GUTSHOT."
---

What is an imbiss? Brendan learns exactly that when he gets a lesson on Austrian food culture from BierBeisl Imbiss chef Bernhard Mairinger and tries a few delectable dishes.
---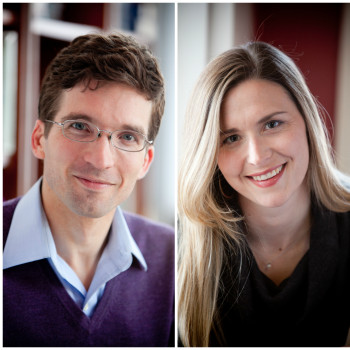 We invite the "Karate Kids of Etiquette" to join us once again to offer advice. This week, they take on break ups, annoying offspring, and try to calm Brendan and Rico's revolution against managers asleep on the job.
---

Oscar-nominated documentarian Joshua Oppenheimer discusses his follow-up to "The Act of Killing." In "The Look of Silence,"an Indonesian genocide survivor confronts killers still in power.
---

Stephen Bruner, a.k.a. the musician known as Thundercat, made ripples this year with his appearance on Kendrick Lamar's rap masterpiece "To Pimp a Butterfly." His new EP The Beyond -- Where the Giants Roam" is only going to raise his profile further. Here's a track from it called, "Them Changes."
---

All the music from episode 313.
---