This week: Mark Ronson makes a new Macarena, dissects the many roles of a modern-day music producer… Writer Amelia Gray imagines a world of competitive grieving… Scottish hip-hop artists Young Fathers – winners of the Mercury Prize for Best 2014 British Album – deejay a deep dinner party… The Posts return with gripping advice … Rico steels himself to eat "war fries" in Amsterdam… Rain facts keep falling on our heads…. Spam reaches its first inbox… And lots more!
---

Writer Amelia Gray tells perhaps the bleakest knock-knock joke in history. She learned it from a 5-year-old.
---

Richard Lawson, columnist for Vanity Fair, mulls over South Dakota's new state slogan, which is (kind of) a jab at Mars.
---

Back in 1994, two Phoenix-area lawyers hit upon a new way to advertise their legal services: auto-send thousands of emails to chat groups. Hear about their recipe for spam, and then check your inbox for a custom cocktail.
---

The Mercury Prize-winning artists craft a soundtrack for a very deep dinner party.
---

The musical mastermind chats with Brendan about working with Amy Winehouse, discovering Keyone Starr, and producing the "Macarena of 2015."
---

Pen/Faulkner Award finalist Amelia Gray reads a dark new parable from her new collection "GUTSHOT."
---

"Amsterdam Foodie" Vicky Hampton gives Rico the skinny on a local favorite: "war fries." It's condiment carnage.
---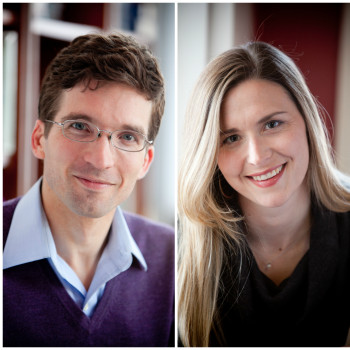 Etiquette scions Lizzie Post and Dan Post-Senning return to the show, bearing advice about bread-breaking and birthday-wishing.
---

Environmental journalist Cynthia Barnett showers us with facts about precipitation, like why it always "pours" when it rains, and how our prune-y fingers may have been an adaptation to cope with a wetter world.
---

The Idaho-based indie rock band recently released their eighth album "Untethered Moon" on April 21. The group is currently out on a U.S. tour with upcoming dates in Austin, Minneapolis and Chicago. Take a listen to a single off the album, "Never Be The Same."
---