This week: Actor David Oyelowo becomes sort of a scholar … Bluegrass musician Ricky Skaggs on sushi and superfreaks … Piper Kerman reveals the reality behind bars … Kurt Braunohler finds odd comedy in everyday things … MTV veejay Kennedy remembers the nineties and Nine Inch Nails … Shooting a cannon of puffery … Novel video games … Arctic Monkeys go Alpine … And riding the escalator of history.
---

---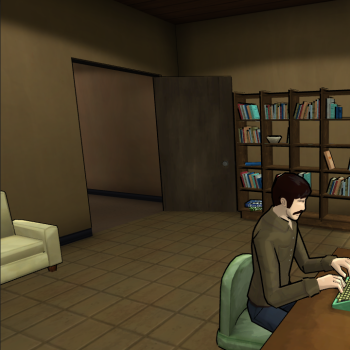 Sadie Stein, Deputy Editor of The Paris Review, is excited about a new video game that will either appeal to authors struggling with writer's block - or possibly make them very, very sad.
---
---

Kurt Braunohler is a comedian and host of The K Ohle. He recently used Kickstarter to fund some silly skywriting as part of his over-arching goal of creating moments of whimsey or humor in everyday life. Here he names some other examples of injecting comedy into unexpected places.
---

The English star of "Lee Daniels' The Butler" had to become a 'borderline scholar' of the American Civil Rights movement - and got slapped by Oprah along the way.
---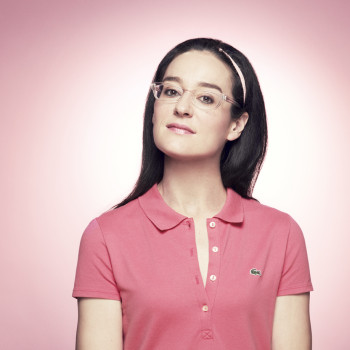 Kennedy rose to fame twenty years ago as a veejay on MTV, hosting music videos and interviewing celebrities, and always injecting her distinctive, brash personality. In this excerpt from her new memoir, she learns not to get stuck with a rock star in a natural disaster.
---

In 1902, a scientist had a grain of an idea: a gun that would take the tiny bit of moisture within a rice or other grains, turn it to steam, and "puff" that grain up into a crispy precursor to the contents of a modern cereal box. A group seeking to establish a museum of food and drink, showed off a historical grain cannon at a recent Brooklyn event.
---

Ricky Skaggs is an icon in country, bluegrass, and roots music. His new memoir shares stories from the half-century he's logged in Nashville and on the road. Here, he offers advice to on how to keep any audience wanting you back - be it concert-goers or party hosts.
---

Netflix's hit series "Orange is the New Black" is based on a real-life memoir by Piper Kerman, chronicling her fifteen months spent in prison. She joined us to talk about the reality behind her own Hollywood depiction and how it feels to walk down streets filled with billboards advertising the darkest chapter of her life.
---

The driving new single "Man" from Neko Case's forthcoming album finds the singer-songwriter challenging gender norms in feisty style, and something in M. Ward's guitar playing and the slight Southern sound feel like they might just have a hint of the rainy autumn nights on the horizon.
---
A list of tracks in this week's show.
---

In his new movie, actor Miles Teller plays a bad boy who falls for a good girl. It's a tale of opposites attracting - so Miles gave us some other quirky-perfect pairs.
---