This week in 1671, Colonel Thomas Blood attempted to steal the Crown Jewels – armed with little more than his charm. He failed miserably. Learn about why King Charles rewarded the red-handed bandit, and then quaff this gilt-y pleasure of a cocktail:
The Booze
The Bloody Cheek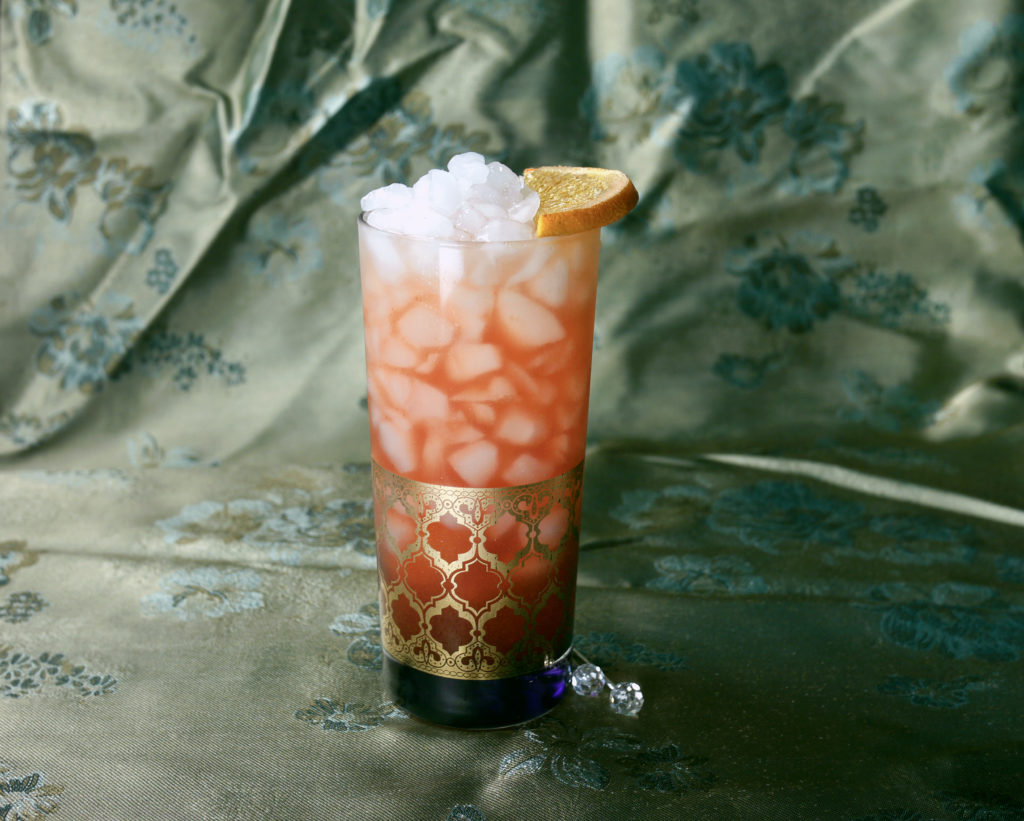 "Bloody Cheek," royally stirred up by Andy Westlake, bar manager of The Living Room at Tower Bridge in London, England.
1.5oz Bombay Sapphire London Gin
1oz Dubonnet (The current Queen's favorite – but Aperol will work as a commoner's substitution)
0.5oz of fresh lemon juice
0.5oz of Simple syrup
1.5oz of Blood orange juice
Combine ingredients in a mixing glass. Strain the Blood-red drink into a Collins glass over crushed ice. "Crown" with a mound of more crushed ice. Garnish with a gold-leaf-encrusted blood orange, sliced and stuck over the edge of the glass. Do not attempt to smuggle it out of the bar in your pants.