One of the most acclaimed movies ever was produced under maybe the worst conditions ever.
The film was "Children of Paradise." When it opened in the U.S. after World War II, it was billed as France's "Gone With The Wind." The epic story of artists and criminals in love is set in 19th Century Paris, and overflows with extras and gorgeous costumes. But for director Marcel Carne and his crew, the nine-month shoot wasn't always glamorous.
The whole thing was shot in Nazi-occupied France. So Carne's set designer and composer — both Jewish — had to work undercover, using assumed names. Halfway through the shoot, the Nazis fired Carne's producer, when they learned that he was part Jewish.
Meanwhile, Carne also struggled to hide the fact that some of his crew were French Resistance fighters. Occasionally, one of them would suddenly flee the set to avoid Gestapo agents who would check in now and then.
On top of this, it was wartime. There was a shortage of film stock, electricity was intermittent, curfews meant production had to shut down at dusk. Just to add insult to injury, at one point a violent storm blew in and destroyed the film's main set, which was a quarter of a mile long.
Towards the end of the shoot, though, the war started winding down. The Nazis seemed on the verge of defeat — which brought its own problems. Like the time one of the film's stars turned out to be a Nazi collaborator, who, fearing retribution, suddenly left town. All his scenes had to be reshot with a different actor.
Yet, amazingly, "Children of Paradise" turned out pretty well. It opened in France just after the liberation of Paris and played to packed houses for over a year.
In 2010, Time magazine named it one of the greatest movies of the last century. Director Francois Truffaut said, "I would give up all my films to have made 'Children of Paradise.'"
Au Revoir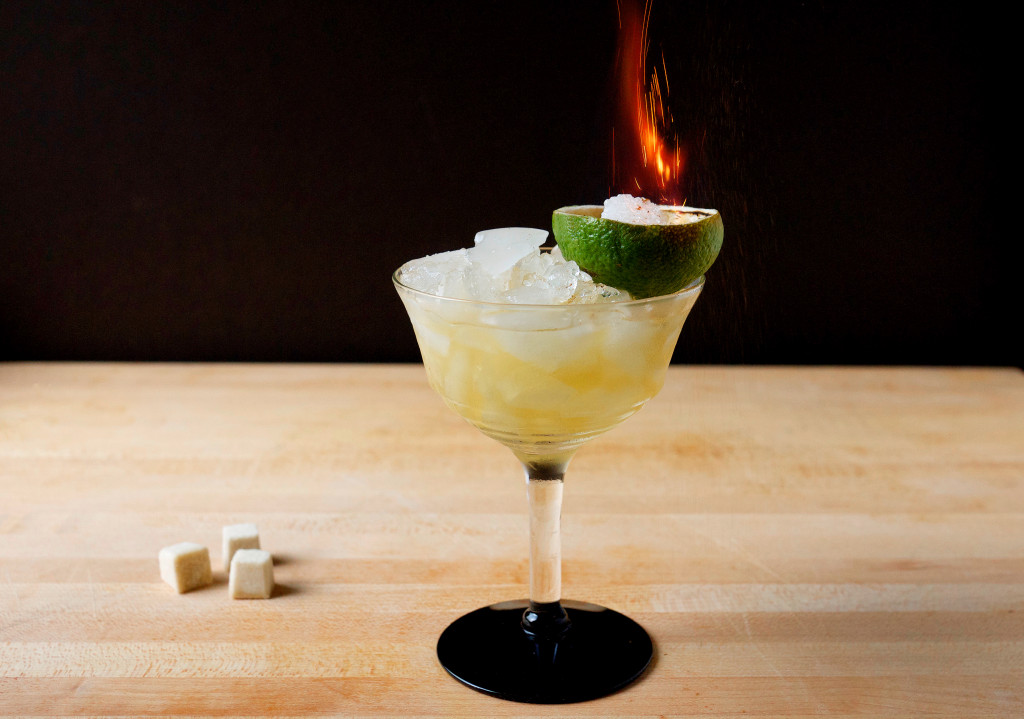 Created by Laurent Giraud, manager of Harry's New York Bar in Paris, inspired both by the French Resistance fighters' bombs and the women who took over the Cognac distilleries while men were at war.
1.5 oz Cognac
1.5 oz Calvados
.5 oz Absinthe (plus additional for sugar cube)
Juice of 1 lime, hull reserved
Sugar cube
Shake spirits and lime juice and strain over crushed ice. Place one lime hull, cut side up, atop the crushed ice mound. Dip the sugar cube in additional absinthe to saturate and place inside the lime hull. Ignite the sugar cube and say "Au revoir!" as you run away from the flame.