Author Amelia Gray evokes storytellers like Shirley Jackson and David Cronenberg with offbeat, visceral writing. In 2012, her novel "Threats" was shortlisted for the Pen/Faulkner Award. She reads an excerpt from her new story collection "GUTSHOT."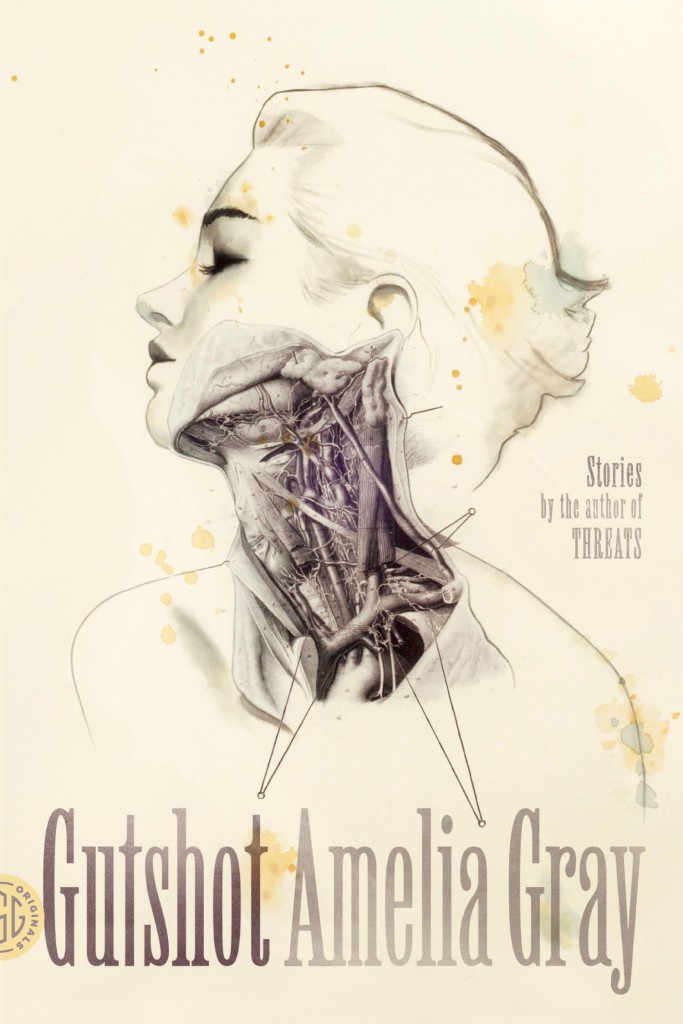 The gods decided that, once a year, they would have a week-long contest and allow the one person who felt the most grief over the loss of a loved one to have that loved one return. They made a contest of it for their own curiosity and amusement and to boost morale in the beyond.
It was a hit on the planet: Piles of flowers obscured the names on every cemetery grave and highway shrines glowed elaborate with electric light. A wealthy man held a parade for his mother, which spanned eight city blocks and included great rolling floats representing her spinach casserole and childhood home.
On a flat expanse of farmland, a woman used sweaters and slacks to spell out A-L-A-N in the event the gods passed overhead in a helicopter, as they sometimes did.
Three girls scrubbed the grime from the corners of their friend's locker and decorated it with streamers. Somebody's grandfather placed a single rose on the pillow beside him and wept until he died, thoroughly missing the point.
A child's preserved room was filled with candy until the windows broke, spilling wrapped butterscotch and strawberry suckers into the street.
Weeks later, on the third floor of an apartment building, a woman opened her door and saw that her little black cat had found his way home.
Excerpted from GUTSHOT by Amelia Gray, published in April 2015 by Farrar, Straus and Giroux, LLC. Copyright © 2015 by Amelia Gray. All rights reserved.