The biggest hit in movie history also had the biggest premiere.
To understand why, first you have to understand just how big a deal "Gone with the Wind" was: The book had won the Pulitzer.  Producer David O. Selznick had shelled out a record $50,000 for the film rights. The movie starred the biggest names in Hollywood. And it'd taken years to get to the screen.  Anticipation was so high… that at the first sneak preview, when people realized what they were about to see? They literally stood on their seats and cheered.
So when Selznick decided the official world premiere would be in Atlanta, where much of the movie was set, Georgia pulled out all the stops. The Governor declared a state holiday to be preceded by three days of "Gone with the Wind" events. Including a parade of the film's stars that drew a crowd of over 150,000 people.
President Jimmy Carter later called it, "The biggest event to happen in the South in my lifetime."  And he wasn't the only famous Georgian to experience it. The night before the premiere was a gala costume ball. Among the performers: A Gospel Choir… featuring nine-year-old Martin Luther King, Jr.
But the screening was hardly a milestone in civil rights. Atlanta was still racially segregated. So in a moment of irony even Hollywood would have had a hard time dreaming up, the film's black stars weren't allowed to attend the premiere… of a film about the war over slavery. Actress Hattie McDaniel's photo didn't even appear in the program.
The event was a giant success anyway.
And so was the movie — adjusted for inflation, it's earned over $1.6 billion.
McDaniel, of course, went on to win an Oscar at the Academy Awards that year. The first African-American ever to do so. At that star-studded gala, she did get to sit in the audience.
The French Connection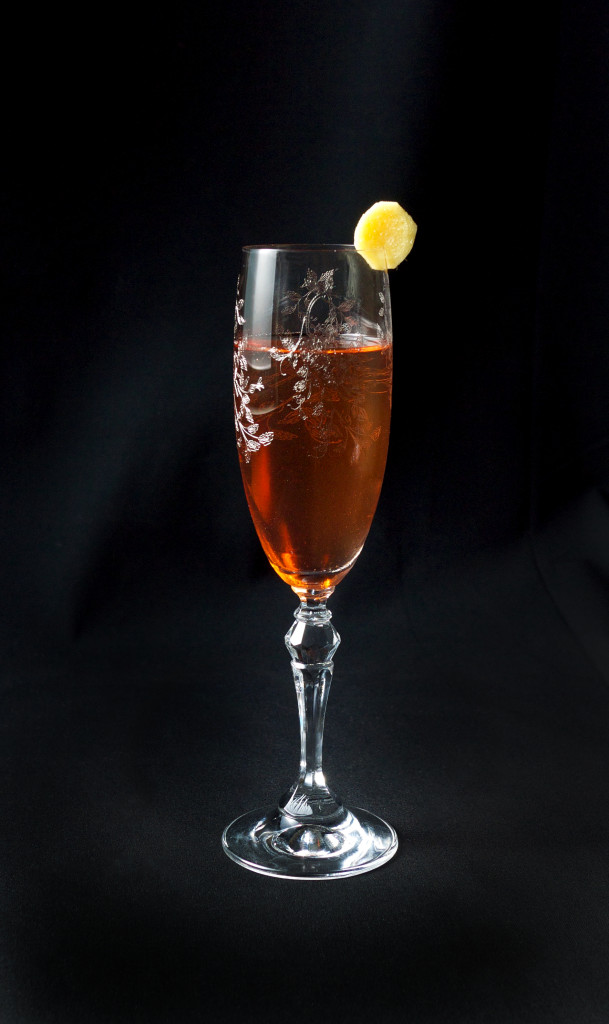 Directed by Stuart White, mixologist at Miller Union in Atlanta, GA:
Ingredients:
3 ounces of Hennessy V.S.O.P. Cognac (infused with cinnamon, nutmeg, cloves)
1 ounce of Leopold Bros Tart Cherry Liqueur
Fresh ginger
Champagne
Add cinnamon, nutmeg and cloves to the cognac; let it sit overnight. Strain into your most elegant cocktail glass. Add cherry liqueur, top with champagne to taste, and garnish with fresh ginger. Sip in genteel fashion and enjoy the flavors of the South of France — er, France in the South.