Chad Rowan is big in Japan.
Actually, he's always been big, physically. At 6'8″ tall, he was a high school basketball star, but like many Hawaiians, he grew up watching sumo wrestling, and at age 18 he flew to Japan to become a yokozuna- a sumo grand champion.
He should have failed. See in Japan, you don't become a champ just by winning. You also have to display dignity; a dignity some sumo judges thought could never be found in a foreigner. And anyway, tall wrestlers were supposed to be pushovers, literally. They were top-heavy and easily tossed around.
But Chad wasn't tossed around, maybe because he weighed around 500 pounds with long arms that let him do the tossing. Under the wrestling name Akebono, New Dawn, Chad became the first foreign yokozuna in 2000 years.
Japanese audiences loved him. He even opened Japan's Winter Olympic ceremony, and his popularity paved the way for other foreigners to ascend to sumo's highest ranks. But after eight years and some knee injuries, Akebono retired from the sport. Today he freelances as a pro wrestler. Think of him as Japan's Andre the Giant.
The Nalo Smash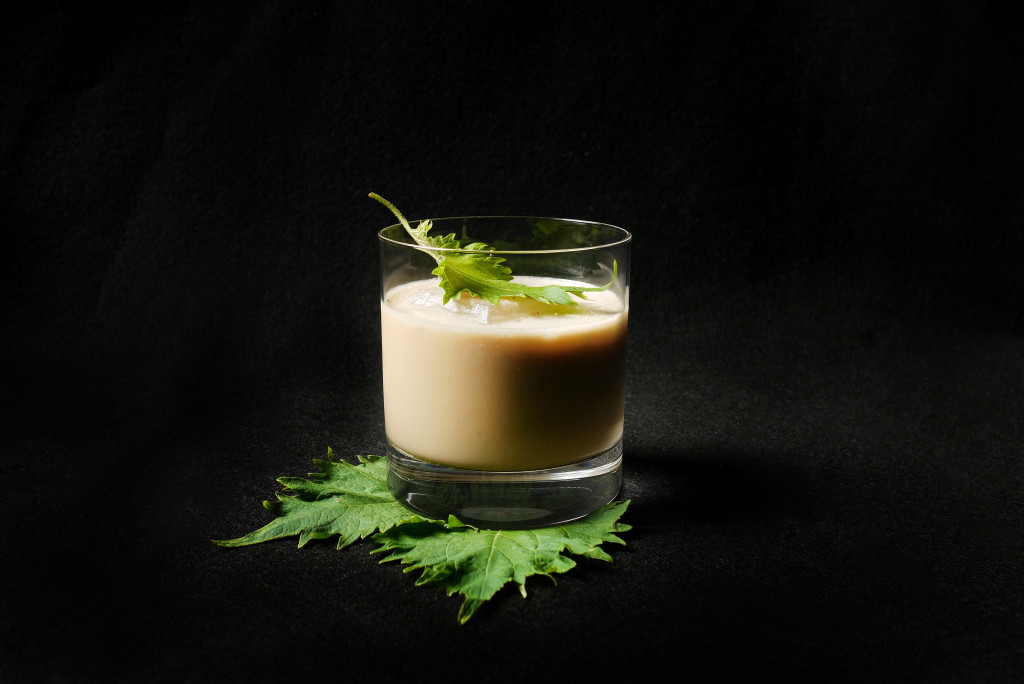 Smashed together by Tim Rita, bartender at Halekulani's Lewers Lounge on Akebono's home island of Oahu:
3 shiso leaves
2 sprigs mint
1 oz. honey
1 1/2 oz. Coconut puree
2 oz. Suntory Yamazaki single-malt whiskey
nutmeg
Muddle the mint, two shiso leaves, and the honey. Add coconut puree and Suntory, shake it all up, and strain in a rocks glass over ice. Dust with nutmeg and throw down the final shiso leaf – a stamp right across the top before you get smashed.