In 1878, a clearance sale… changed the retail business.
That year in upstate New York, a guy named Frank Winfield Woolworth was a stock boy in a general store. The owner figured he'd get rid of some extra merchandise… by pricing it at a measly 5 cents a pop. It all sold in a flash and Woolworth got an idea. A store where everything was 5 cents a pop!
A few months later, Woolworth debuted his "Great Five Cent Store." It wasn't so great. The place was lit with one lamp. The counters were made of packing crates. And there wasn't much to actually buy, 'cause it turned out the range of stuff you could sell for a nickel was kinda limited. The store barely lasted a few weeks.
But that summer, Woolworth tried again. In Lancaster, Pennsylvania. This time he sold items for 5 cents OR ten. Now there was plenty of inventory. And people snapped it up. On opening day, he sold 30 percent of everything in the place. The "five and dime" store was born.
Soon Woolworths were everywhere, pioneering more than low prices. Like, instead of asking a guy behind a counter to fetch your merchandise from a storeroom? It all sat on shelves, and you helped yourself. By 1913 business was so good, Woolworth had a skyscraper built in Manhattan. The world's tallest. He paid for it in cash.
Alas, a few decades later, bigger stores like Target offered more stuff at prices even the original five-and-dime couldn't beat.
The last U.S. Woolworth's closed in 1997.
But the company didn't dissolve. Just changed its name and put all its nickels and dimes into a retail shoe chain it had bought along the way.
Woolworth's… is now Foot Locker.
THE DARK AND WOOLLY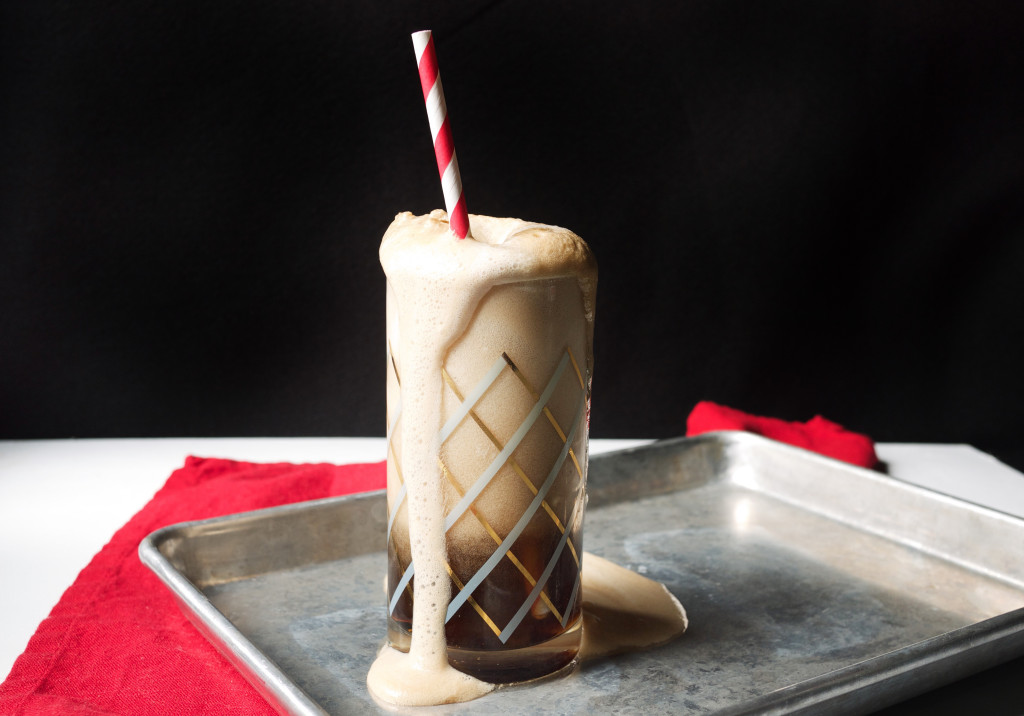 Mixed by Eric Adolfsen at The Wooly, a special-events bar tucked at the back of the Woolworth Building in Manhattan.
Ingredients:
1 shot Cruzan Black Strap Rum
8 ounces Cola
1 dollop of ice cream (if you're feeling fancy, laboratorio del gelato)
Instructions:
Into a classic brown paper cup (the old drugstore variety), add the ingredients. Assemble as you would a coke float. Then sidle up to a tall stool, shoot the breeze with your chums, and pretend you only paid a dime for it.